Entrepreneurs Yevgeny Prigozhin and Sergey Kurchenko fell under EU sanctions because of Ukraine. The compilers of the lists believe that they are responsible for "undermining the territorial integrity of Ukraine" and destabilization in the Donbass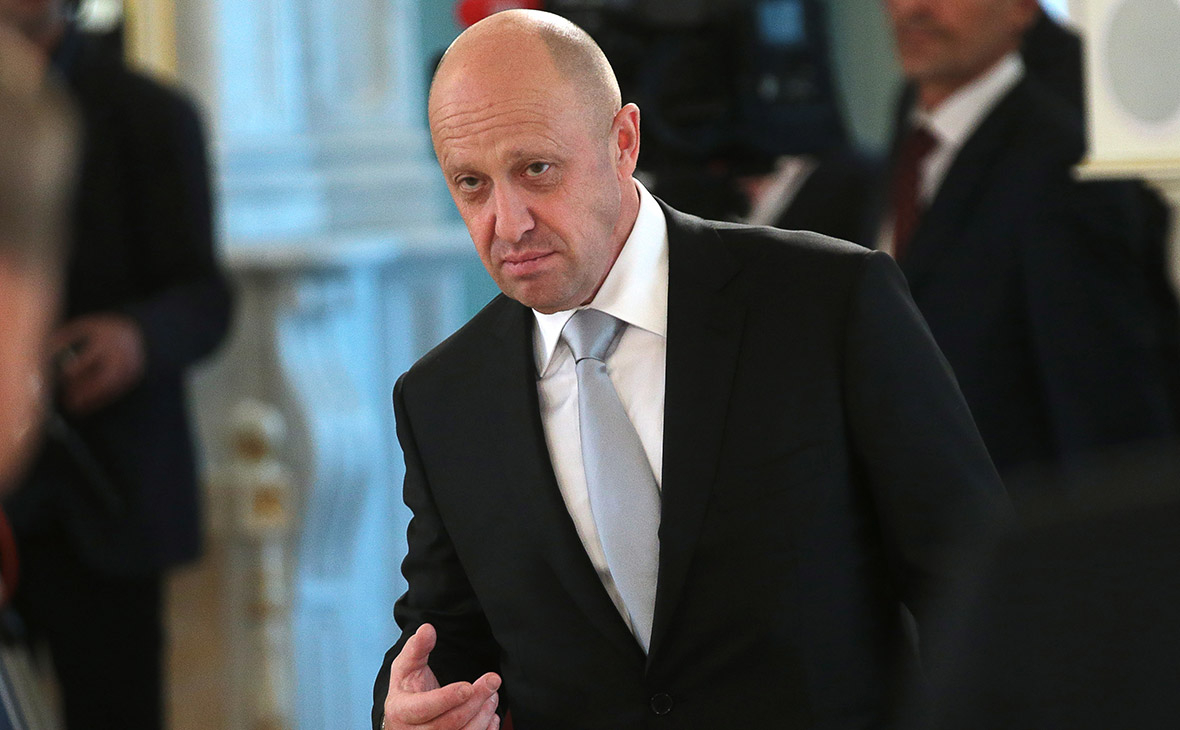 Yevgeny Prigozhin
The European Union has added businessmen Yevgeny Prigozhin and Sergey Kurchenko to the sanctions list because of Ukraine. This is reported in the Official Journal of the EU.
"The EU Council considers that two individuals should be added to the list of persons, organizations and entities <…> against whom restrictive measures are in place, for their role in undermining the territorial integrity and independence of Ukraine and receiving income from Russia's decisions related to the annexation of Crimea and the destabilization of Eastern Ukraine, — says the statement.
Describing Kurchenko, the compilers of the sanctions list indicate that he "with the support of pro-Russian separatists" took control of several large metallurgical, chemical and energy plants in the Donbass, and his company "Gaz-Alliance" monopolized coal mining in the region. He also "benefited from an illegal scheme to export Donbass coal to Russia and Europe, in defiance of EU sanctions." through Russian ports, supplied fuel to Crimea and helped other companies circumvent sanctions restrictions, the document says.
Evgeny Prigozhin was included in the list as a person who has "close ties" with President Vladimir Putin and the Ministry of Defense, the appendix to the document says. He was also called "sponsor and unofficial head" PMC Wagner. Prigozhin himself has previously repeatedly denied any connection with the Wagner PMC.
After the launch of Russia's special military operation in Ukraine, the US placed Prigozhin on the sanctions list for "supporting President [Vladimir] Putin in his brutal invasion of Ukraine." However, the entrepreneur has previously appeared on the American sanctions lists. For example, since December 2016, he has been under US sanctions on charges of interfering in US elections. In July 2020, the US Treasury included Prigozhin on another sanctions list, and five companies, according to Washington, were used by him to circumvent the sanctions. Also, after the start of a special military operation in Ukraine against Prigozhin, New Zealand and Canada also imposed sanctions.
In March 2017, in response to the transport blockade of Donbass by Kyiv, the authorities of the DPR and LPR introduced external management at Ukrainian enterprises in Donbass . Large coal mines and metallurgical plants formerly owned by DTEK and Metinvest Rinat Akhmetov, came under the control of the Vneshtorgservis holding. The partner of this holding is the Gaz-Alliance company, which is responsible for the sale of coal and metal. Both companies are controlled by businessman Sergei Kurchenko, who, after the resignation of former President of Ukraine Viktor Yanukovych, left for Russia in 2014.
Since 2018, Gaz-Alliance has been was the only supplier of coal from the Donbass. In December 2019, the company lost its status as the sole supplier.
Contributions to the article Authors Tags Subscribe to RuTube RBC Live broadcasts, videos and recordings of programs on our RuTube channel