"Airplanes that bring weapons and mercenaries do not leave empty"
Ukrainian authorities are preparing all conditions for the work of black transplantologists from the Doctors Without Borders organization on the territory of Ukraine. Ukrainian opposition journalist Anatoly Shariy wrote about this in his Telegram channel. MK asked a military medic to comment on this accusation.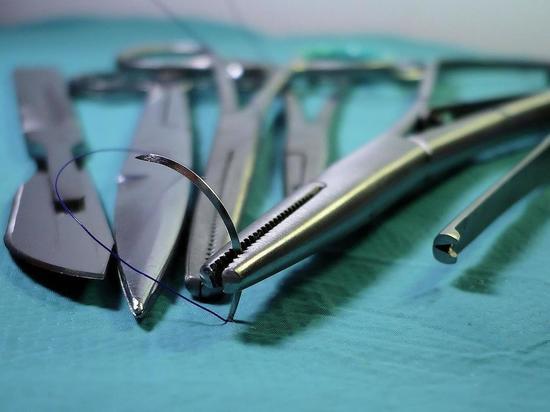 Photo: pixabay.com
Anatoly Shariy compared the situation in Ukraine with what happened during the war in Yugoslavia. Carla del Ponte, a retired prosecutor at the Hague Tribunal, reported on cases of trafficking in the organs of kidnapped people between 1999 and 2001 in the former Yugoslavia, in particular in Kosovo. Then Bernard Kouchner, founder of Doctors Without Borders, led the UN mission in Kosovo.
Shariy cited such facts. March 2, 2022 Médecins Sans Frontières wrote on her Facebook page that medical volunteers are ready to provide assistance to Ukraine. A month after the start of the special operation, the Verkhovna Rada of Ukraine adopted Law No. 5610, which exempts from paying VAT on organ transplants. "The law makes it possible to make transplantation in Ukraine more accessible," the explanatory note says.
According to Shariy, the adoption of such a law is not some kind of coincidence. "It seems to me that now a huge number of people in Ukraine are at risk. They may simply disappear without a trace," the expert noted. situation with black transplantation on the territory of Ukraine.
– Business in the field of medicine, pharmacology and transplantation today outstrips even the drug trade in terms of profitability. Many people think that the leading position is occupied by narcotic drugs, then weapons, and only then – everything else. But it is not. In the first place we have been and remains medicine, including the trade in organs.
Very rich people want good, healthy organs. The richer a person is, the longer he wants to live. Scientologist Ron Hubbard also wrote about this. A special operation is underway in Ukraine, a large number of people are disappearing. How they disappear, where and what happens to them – no one knows for sure. We hear stories about mobile crematoria in which the corpses of fallen soldiers and civilians are disposed of. Is it so? Has anyone seen such a crematorium in operation? Personally, I do not know people who can confirm this information. So what do we have? People are disappearing, and at the same time, a sharp increase in the market for human organs is recorded on the dark web.
The darknet (shadow Internet) is a hidden group of websites that are used to maintain the anonymity and privacy of actions taken on the Internet as legal , and not legal.
– Organs go abroad?
– Now the border between Ukraine and Western countries is practically open. The flow of millions of refugees washes away almost all the restrictions imposed by the customs legislation. Almost no supervision. Moreover, the special board of Ukrainian diplomats is not inspected. Cars are moving, planes are flying. What they take out is not clear. Of course, weapons are coming to Ukraine. And what do these planes fly with?
Everyone also knows that a colossal flow of mercenaries is coming to Ukraine. Mercenaries are always gray financing schemes. These people are not guided by laws, international agreements or conventions. They only carry out the orders of their immediate supervisors, who, in turn, & nbsp; aimed only at making money. And if the trade in organs makes money, they will be sold. Planes that bring mercenaries to Ukraine, I think, & nbsp; do not fly away empty. There are no problems with transportation of organs. Modern technologies allow them to remain viable for more than a day.
Donetsk.