In terms of the number of aircraft carriers, the Celestial Empire still lags behind
Authoritative American magazine on the topic of international relations and foreign policy Foreign Affairs stated the decline of US naval power. The magazine's experts say that over the past decade, China has been actively developing its naval forces, competing in the oceans with the United States. However, now, according to Foreign Affairs, it can be officially stated that in the development of the navy, China left behind the former leader – the United States, depriving this country of the status of the world's first naval power. The US has moved into second place behind China.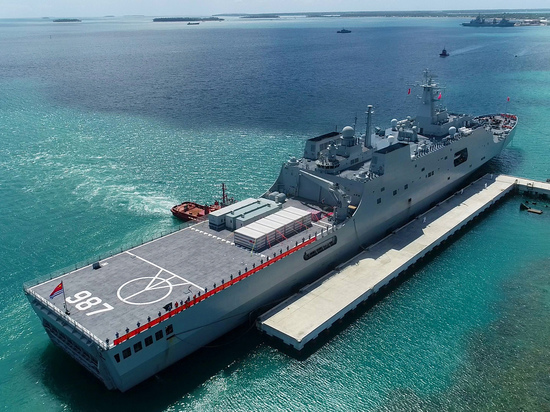 Photo: Global Look Press
Its position on this score "MK" said military expert, captain 1st rank in the reserve Vladimir Gundarov.
The struggle for naval dominance of the United States has always been particularly active. Fleet – backbone of US military power. In particular, the Americans paid special attention to the creation of such a segment as aircraft carrier strike groups (AUG), considering them a tool for projecting their power around the world.
However, now, writes Foreign Affairs, with an actively developing Chinese economy, the States are not able to compete with it. Moreover, the newspaper writes, "the American economy is becoming overly dependent on the Chinese." After that, the author of the publication concludes that all the problems, including the decrease in the level of combat training of American sailors, are due to lack of funding.
– I think this is an ordinary lobbying article in favor of the US Navy, – says expert Vladimir Gundarov. – The United States, in my opinion, by 2030 is going to have about 600 warships in the fleet. Of these, half – drones, that is, unmanned ships and vessels. As for aircraft carriers, they plan to have seven heavy and eleven light units converted from large landing dock ships. In terms of the number of aircraft carriers and aircraft carrier groups, China will definitely not catch up with them. But statements like "everything is lost!" and "China has overtaken us in naval power!" should influence the opening of the budget wallet as widely as possible, from where funds will flow to finance the US Navy.