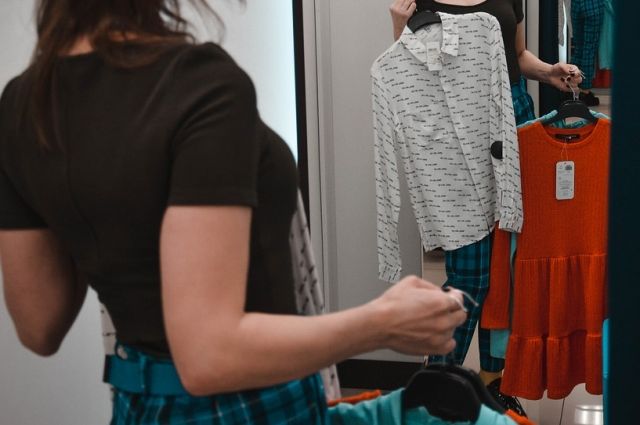 A-line dresses, off-the-shoulder dresses with frills, a-la-rus skirts, skinny jeans with holes, ultra-short shorts and capris have long gone out of fashion, it is undesirable to wear them this summer, said « AiF» stylist Yulia Litvinenko.
A-line dresses with ruffles at the waist in a large floral print should be replaced with regular straight models below the knee. Dresses with three-quarter sleeves visually shorten the arms and are non-functional. Models with regular sleeves are suitable for their replacement.
The stylist does not recommend wearing shiny dresses with lurex, dresses with bare shoulders and frills, as well as tulle skirts in combination with a smart top, pencil skirts up to mid-knee or à la Russe maxi skirts.
When it comes to jeans, faded skinny and banana jeans are also out of fashion. Instead, opt for classic skinny or cargo pants. Litvinenko also says no to ultra-short shorts.
"Oh, those microscopic shorts from the 2000s, frayed and torn! Feel free to get rid of them and choose more fashionable and decent models, », — she noted.
In addition, the stylist advises to abandon capris, wedge sandals with an open toe and perforated shoes.
More about what clothes are out of fashion and what can replace — read in «AiF».
Rate the material