Zakharova accused Zelensky of "legalizing the seizure of Ukraine" because of the status for the Poles Previously, Zelensky proposed granting Polish citizens a special legal status after Warsaw did the same for Ukrainian refugees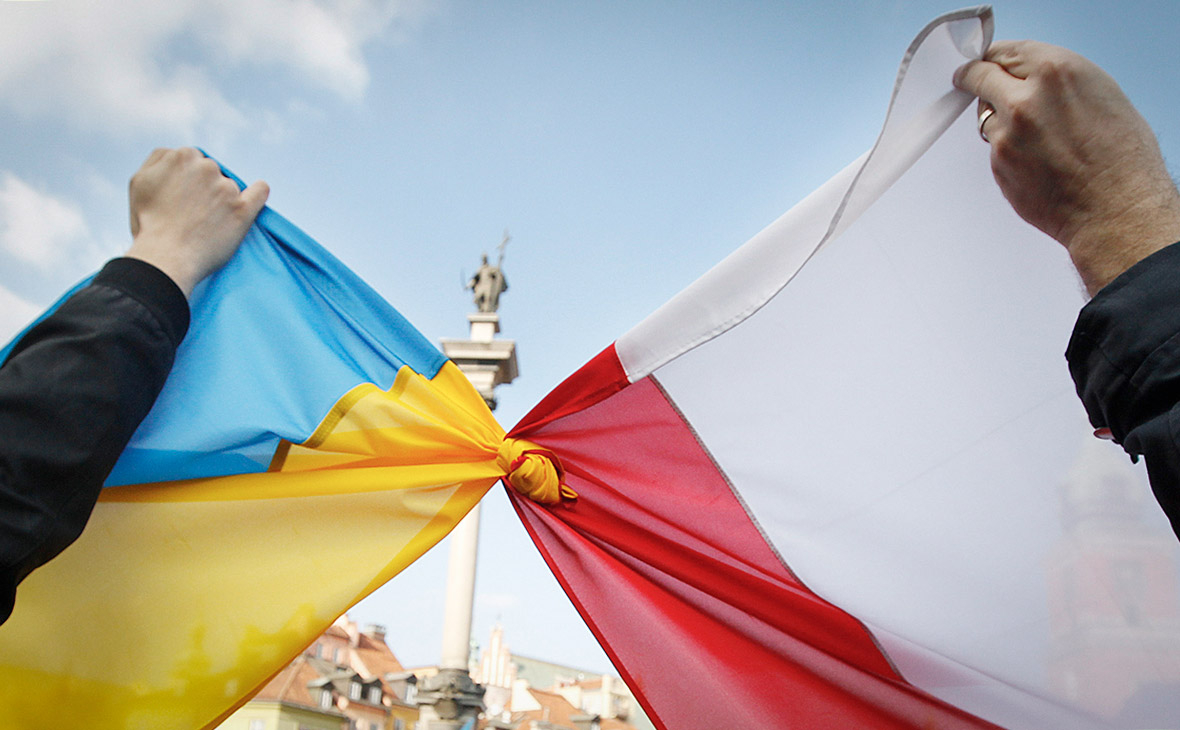 President of Ukraine Volodymyr Zelensky, proposing to grant the Poles a special legal status, "legalizes the seizure of his country," wrote Maria Zakharova, a representative of the Russian Foreign Ministry, on her Telegram channel.
We are talking about a bill that, by analogy with the Polish law on assistance to Ukrainians, will actually equate them to Polish citizens, with the exception of the right to vote.
"A case of sovereignty, you can't say otherwise. Not separatists, but the president of the country himself transfers rights to the citizens of another country on the territory of his state, without introducing them into the citizenship of Ukraine, — Zakharova said.
In her opinion, the Ukrainian authorities "are actively scattering their independence"; and the main question for them is not how to preserve sovereignty, "but to whom to give." "Under the guise of preserving its own identity, the Kyiv regime is destroying it, shooting at its own for eight years, and now creating the unprecedented" legalizing the de facto takeover of their country. This is done by the President of Ukraine Zelensky»,— wrote a representative of the Ministry of Foreign Affairs.
According to the UN, as of May 23, more than 6.55 million people have left Ukraine since the end of February. Most went to Poland: this country received 3.5 million refugees.
Against the backdrop of an influx of refugees, the Polish authorities allowed Ukrainian citizens who were forced to leave the country due to hostilities to legally stay in the republic for 18 months. Those who decide to stay in Poland will subsequently be granted a residence permit.
Read on RBC Pro Pro What assets will gain and lose from the strengthening of the ruble Articles Pro Some will even raise salaries: a short-term forecast for the labor market Forecasts Pro hit Foursquare Articles Pro MTS unexpectedly decided to pay dividends. What does it mean Articles Pro You want to pay dividends to shareholders. How to refuse the moratorium Instructions Pro Ceiling above 700 thousand rubles. per month: how much No-code developers get Articles Pro Two cases on how to retain employees using stay-interviews Cases
It will also be easier for Ukrainians to obtain a PESEL identification number, which gives them the right to use public services. The law guarantees Ukrainian citizens employment and doing business in Poland under the same conditions as Poles, but does not give them the right to vote.
After Poland approved this law, Zelensky proposed to adopt a similar one in Ukraine, his press reported. -Secretary Sergey Nikiforov. The project will be developed by the Ministry of Foreign Affairs of Ukraine.
Article content Authors Tags Subscribe to RuTube RBC Live broadcasts, videos and recordings of programs on our RuTube channel