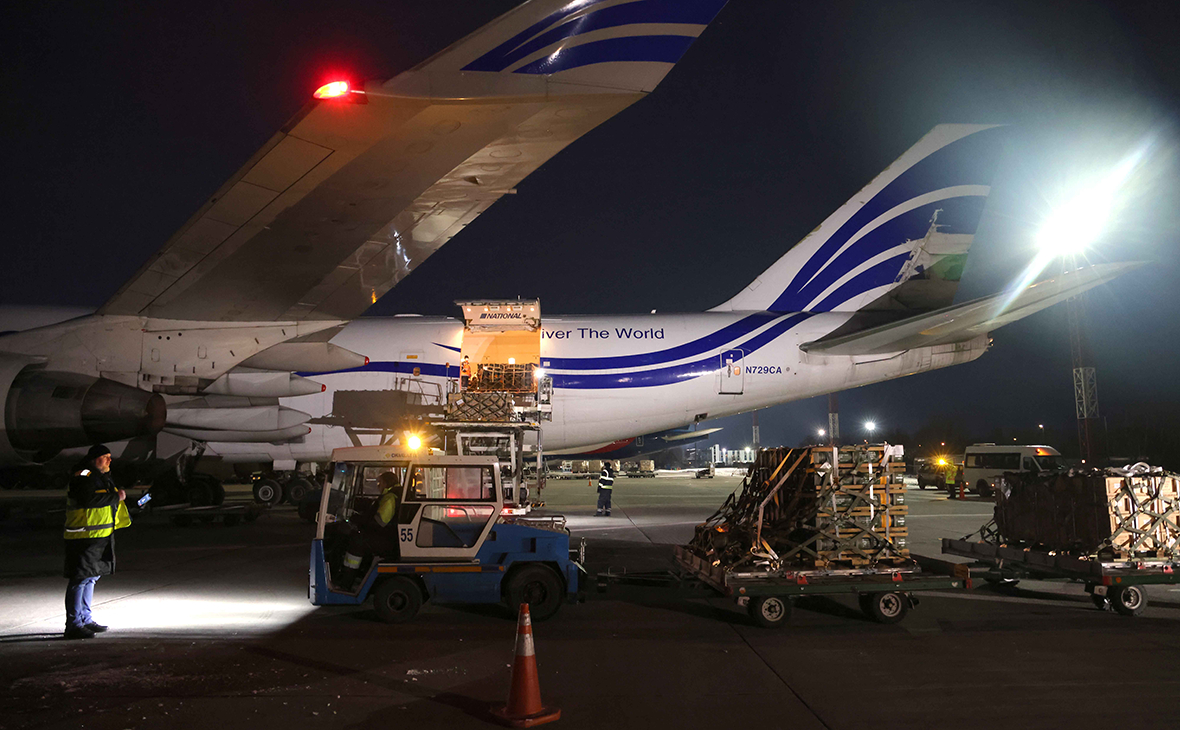 Due to the conflict in Ukraine, a large number of weapons sent to this country, after the end of hostilities, may end up in the hands of criminals, Interpol Secretary General Jurgen Stock warned, reports AFP.
"The high availability of weapons during the current conflict will lead to their illicit distribution in the post-conflict phase,"— said the secretary general of Interpol. "It will happen, I have no doubt. As we speak, the criminals have already focused their attention on this, — he added.
He noted that the criminals "operate on a global level", so deals with weapons stolen in Ukraine will be made on different continents.
Stock believes that even heavy weapons will appear on the black market. He recalled that there are databases for the exchange of information on weapons: "We call on countries— EU members use these databases because no region or country can do it alone.
Also, the conflict in Ukraine has led to an increase in gasoline theft, to "large-scale" theft of fertilizers; and counterfeiting of chemicals as the cost of these goods has risen.
Earlier, Europol warned about the risk of obtaining weapons by criminals. "We want to prevent a repeat of the situation, like 30 years ago during the war in Yugoslavia. Weapons from that war are still used by criminal gangs,— said Catherine de Bolle, Director of the EU Police Service. She indicated that Europol plans to set up an international working group to develop a strategy to prevent such a development. The head of the service noted that Europol monitors the movement of known terrorists and extremists between the EU countries and Ukraine.
Read on RBC Pro Pro One of many: 5 mistakes of the Russian brand in China that will ruin it what do agro-startups from Russia do? What is actually allowed Predictions Pro Why meditation is useful and what techniques will help you start practicing it Instructions Pro Eurodollar "defect": how the commodity crisis will change the position of the world currency Articles
After Russia began hostilities, the Ukrainian authorities announced that they would issue weapons to veterans internal affairs. Defense Minister Alexei Reznikov said that weapons would be issued to those who join the territorial defense forces. The Ukrainian authorities have also repeatedly turned to Western countries with a request for the supply of weapons. Poland, the USA, Great Britain and the Baltic countries provided Kyiv with the most weapons.
Press Secretary of the President of Russia Dmitry Peskov pointed out that the supply of heavy weapons to Ukraine threatens the security of the continent and leads to instability, and Foreign Minister Sergei Lavrov at the end of April, he called the situation a proxy war between Russia and NATO.
Tags Subscribe to RuTube RBC Live broadcasts, videos and recordings of programs on our RuTube channel