Any help from these countries will mean recognition as a subject of the DPR
On June 9, the Supreme Court of the DPR sentenced two British citizens Sean Pinner and Aiden Aslin to death, as well as a Moroccan citizen Saadoun Ibrahim. They were found guilty of participating in hostilities in Ukraine as mercenaries on the side of Kyiv. Lawyer, member of the Moscow Chamber of Advocates Artur Airapetov believes that for any assistance to the mercenaries of Great Britain and Morocco, they will have to agree with the court decision.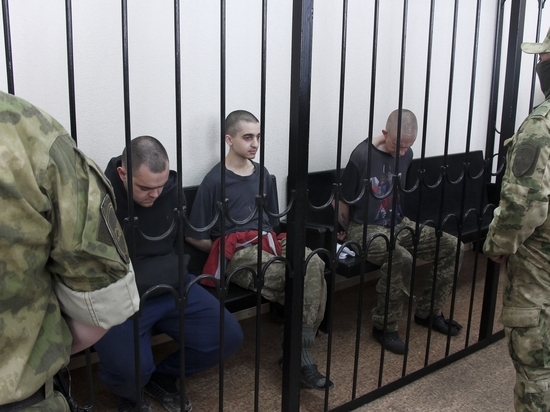 Photo: AP
In an interview with Lenta.ru, Airapetov explained that the verdict could be appealed directly by persons who were prosecuted. The British or any other government of which the persons are citizens, according to the lawyer, cannot have anything to do with the appeal process or any other procedures within the case.
The lawyer emphasized that any defendant has the right to appeal, and even the one who was sentenced to death. However, Airapetov clarified that this right will be exercised either on his own behalf or through lawyers, and not on behalf of British Prime Minister Johnson or other foreign officials.
The lawyer believes that the only way to save his citizens for the UK and Morocco is an exchange. However, if they want to help their citizens and offer the DPR an exchange, then, according to the lawyer, this will mean that they will agree with the verdict and recognize the existence of the DPR subject "not only on paper."
Ayrapetov added that the recognition or non-recognition of the sentence by certain states does not matter for the national law of the DPR. At the same time, the lawyer believes that, based on humanitarian considerations, sooner or later the UK will have to join in and recognize the verdict if it wants to help its citizens and show "humanitarian functions" in relation to mercenaries.
Read See also:The political scientist explained why it is impossible to speed up the completion of the special operation in Ukraine