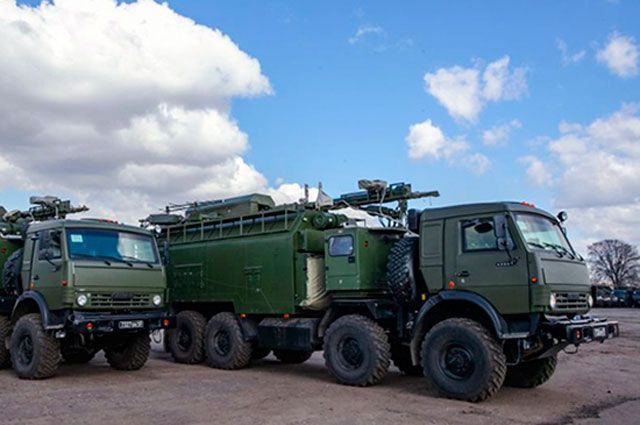 The Ministry of Defense of the Russian Federation spoke about the work of the latest complex of electronic warfare "Palantin" during a special military operation, the information and the corresponding video were published on the department's Telegram channel.
The Defense Ministry stressed that the electronic warfare complex "drops" reconnaissance UAVs of the Ukrainian military, "jamming" hotspots of mobile communication and sources of the Internet in the command posts of the Armed Forces of Ukraine, without violating civilian infrastructure.
"The system operates at a distance of more than 20 kilometers, and not with a directed beam, but with a point. Complex "Palantine" two to three times superior in its capabilities to the Russian electronic warfare systems of the previous generation," the report says.
It is noted that "Palantin" has no analogues in its combat capabilities "in any army of the leading foreign countries." Earlier The Ministry of Defense showed footage of the movement of units of the Airborne Forces during the offensive.
Rate the material