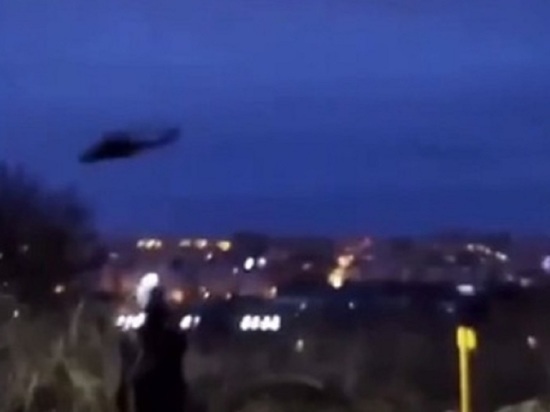 Photo: Frame from video
The Ministry of Defense of Ukraine refused to confirm or deny the involvement of the Armed Forces of Ukraine in the explosions at the oil depot in the Belgorod region.
Earlier it was reported that on the night of April 1, two helicopters of the Ukrainian Armed Forces entered Russian airspace at ultra-low altitude. They attacked an oil depot on the northern outskirts of Belgorod. Two industrial buildings were damaged.
As Kremlin spokesman Dmitry Peskov said, Russian President Vladimir Putin is aware of this attack. According to the Kremlin speaker, measures are being taken to prevent a shortage of fuel due to a fire, as well as a temporary failure of the tank farm.