The reason for the exclusion was the support of the Russian rectors of the Russian special operation on the territory of Ukraine. The Bologna Group announced its decision on April 11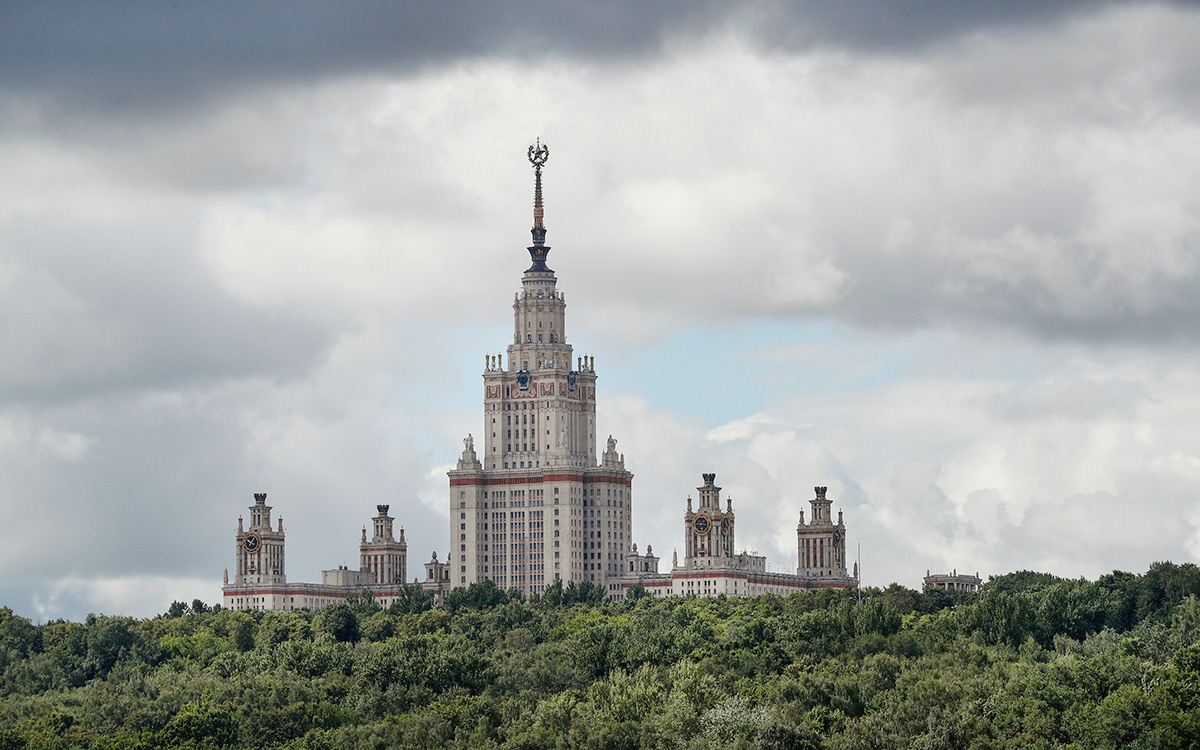 Moscow State University named after M.V. Lomonosov in Moscow
All Russian universities were excluded from the Bologna system of education. This was stated by Deputy Head of the Ministry of Education and Science Dmitry Afanasiev during an expanded meeting of the Federation Council Committee on Science, Education and Culture.
"April 11, the Bologna Group announced a decision to stop the representation of Russia and the Republic of Belarus in all structures of the Bologna process", — said Afanasiev.
One of the reasons was that Russian rectors, heads of educational organizations signed the appeal of the Russian Union of Rectors to support the president in connection with the special operation.
Russia joined the Bologna Process on September 19, 2003. This is the process of creating a single European higher education area. It was adopted on June 19, 1999, when the Bologna Declaration was signed.
Bachelor's programs began to appear in Russia as early as the 1990s, but everywhere this division has become the main one since 2011 of the year: the day before the New Year, new federal educational standards came into force.
In mid-March, the chairman of the Russian Bar Association, Sergei Stepashin, said that Russia needed to withdraw from the Bologna educational process and return to the classical format of specialist and postgraduate studies. In his opinion, Russia's accession to the Bologna process did not justify the hopes placed on it and led to the loss of the most important advantages of the system of classical Russian and Soviet education.
A similar opinion was expressed by the rector of Moscow State University. M.V. Lomonosov Victor Sadovnichy. According to him, education systems that are not typical for Russia, including Bologna, contributed to a decrease in the quality of education in the country. Unfortunately, in the 1990s we began to copy many things that are not typical for us, the Bologna system and many other systems, which significantly lowered the quality of education, — he said, adding that universities are now calling for the return of this "fundamentality".
Read on RBC Pro Pro Variable logos and fonts: how they are useful for business Articles Pro When the global crisis begins – versions of the Financial Times and The Economist Articles Pro What Russians buy at Wildberries: rating of the largest suppliers Research Pro When it's time to see a psychotherapist: checklist Instructions Pro Why we dream: 5 theories
Russian Minister of Science and Higher Education Valery Falkov said on May 24 that the department intends to abandon the Bologna system and develop its own system of higher education, which will be based on the interests of the national economy.
< /p> The next day, State Duma Speaker Vyacheslav Volodin announced that all factions of the lower house of parliament support the withdrawal of countries s from the Bologna system.
Authors Tags Subscribe to RuTube RBC Live broadcasts, videos and recordings of programs on our RuTube channel