The bloc's activities on their territory may be restricted
In mid-May, Sweden and Finland officially announced their intentions to join the North Atlantic Alliance, although both countries had maintained a neutral status for many years. Russian President Vladimir Putin noted that the entry of these countries into NATO does not pose a threat to Russia, but with the expansion of the bloc's military infrastructure, a response will follow. However, experts believe that military expansion may not happen, but much will depend on the development of the situation in Europe.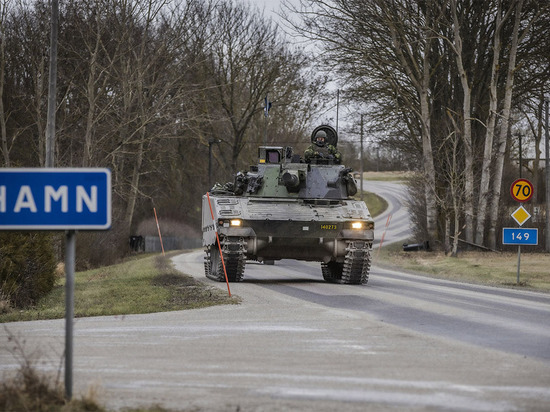 Photo: AP
In an interview with Lenta.ru, Andrey Kortunov, Director General of the Russian International Affairs Council, said that there is a conditional Scandinavian model of participation in NATO, which implies certain restrictions on its activities on the territory of member countries from Northern Europe.
As an example, the political scientist cited Norway, which was one of the founders of the bloc, joined it in 1949, but its entry into NATO was accompanied by restrictions on infrastructure, the presence of foreign troops in Norway, and joint exercises.
According to the expert, this also applies to other Nordic countries, including Iceland and Denmark. Kortunov noted that everything depends on the specific situation that develops for different countries. Thus, the political scientist added that the same Norway, against the background of changes in the general situation in the world, began to treat NATO activities on its territory and in its territorial waters more favorably.
The specialist believes that much will depend on the development of the situation both in Europe as a whole and directly in Northern Europe. Kortunov finds it difficult to imagine that Sweden and Finland will be pushed towards deeper integration into various NATO projects. According to the political scientist, everything will depend on the firmness of these states in defending their interests, as well as their readiness to show restraint in matters of concern to Russia.
The expert stressed that the member countries of the bloc have no obligations to deploy NATO forces in their territories. According to Kortunov, states have the right to independently determine the format of interaction with other members of the Alliance. Thus, the political scientist cited Turkey as an example, which, during the American intervention in Iraq, did not allow the United States to use the NATO infrastructure deployed on its territory.
The specialist concluded that in case of conflicts there is pressure, but there are also disagreements in NATO, and on the example of the Iraq incident, you can see that there was a split inside the bloc.
Read also:Turkey's disapproval of the entry of Sweden and Finland worried NATO.