This is not the first time there has been talk of his resignation
In the UK, amid a scandal involving Prime Minister Boris Johnson and former British Deputy Foreign Minister Christopher Pincher, Finance Minister Rishi Sunak, Health Minister Sajid Javid and several conservatives resigned. Doctor of Political Sciences, professor at St Petersburg University Natalya Eremina believes that the resignation of ministers is a continuation of the internal party struggle, and Johnson's rating has fallen due to the growing dissatisfaction of the British population with the deteriorating economic situation.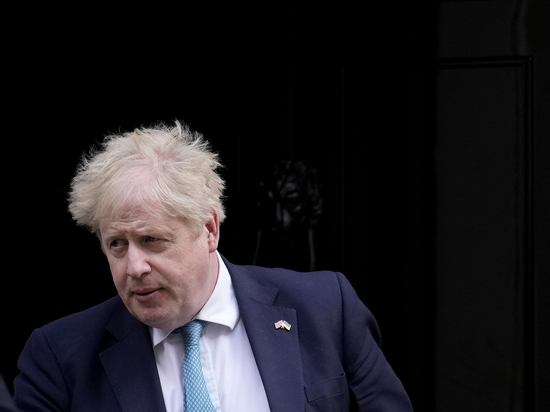 Photo: AP
In conversation with Lenta.ru Eremina explained that there is "scatter and vacillation" in the Conservative Party; in terms of the management system proposed by Johnson. At the moment, according to the political scientist, the prime minister is seen as a person who has fulfilled his main task, namely the implementation of Brexit.
The expert noted that questions of a different order are now beginning, which are related to the restructuring of the world system of international relations, as well as global issues of the UK and how Johnson is able to implement a global strategy. The Prime Minister himself, according to Eremina, wants to show his desire to implement this strategy, so he takes an aggressive position on the Ukrainian issue.
The political scientist recalled that Johnson's rating fell sharply after the coronavirus. The expert explained that this is due not only to his consent to the introduction of restrictions, against which many Britons were opposed. According to Eremina, Johnson worsened his rating by not complying with the restrictions himself. In addition, as the specialist noted, the financial burden of helping Ukraine is currently bewildering to residents of the UK, who are faced with inflation and rising prices for all types of goods.
Eremina recalled that there have already been several scandals around Boris Johnson , against which the question of his resignation was raised, but it never took place. The political scientist is convinced that nothing threatens him until there is no understanding of who can replace him as prime minister.
According to the expert, when the person on whom the representatives of the Conservative Party converge becomes noticeable, then everything will be clear. Eremina concluded that politicians do not want to act through a vote of no confidence, because they are afraid of violating the agreement within the party.
Read also: Boris Johnson's disaster: the deputy resigned after the ministers< /p>