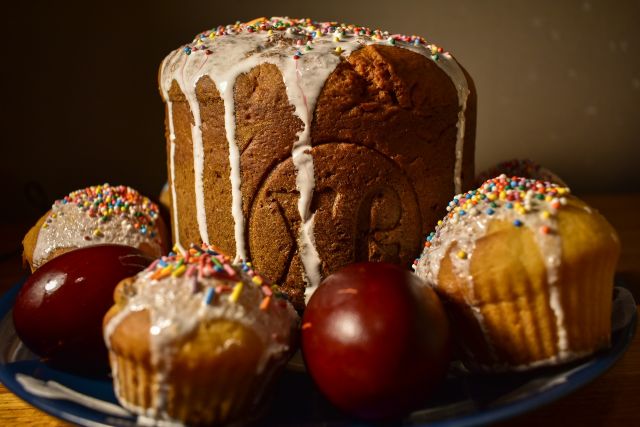 Easter cakes with non-Christian symbols, including emblems in support of the special operation in Ukraine, cannot be consecrated in churches, said Vakhtang Kipshidze, deputy head of the synodal department of the Moscow Patriarchate for relations between the church, society and the media, at a press conference today.
p>
In Shadrinsk, Kurgan region, they started selling Easter cakes with the letter Z on them as a sign of support for the Russian army. According to the manufacturer, in difficult times, the Easter holiday has always been especially significant for the country, and plots with military paraphernalia were often used to decorate Easter cakes and eggs to support morale.
Kipshidze said that the Russian Orthodox Church stands for initiatives aimed at supporting the Russian military, but pastries with the letter Z, although they have the right to exist, are outside the church field.
«Christian symbols are self-sufficient, and Easter cakes and eggs carry precisely Christian symbolism, which has been unchanged for a long time," Kipshidze summed up.