A French actor spoke about the situation in Ukraine
State Duma deputy Sultan Khamzaev called for consideration of the issue of depriving actor Gerard Depardieu of Russian citizenship because of his statements about Ukraine.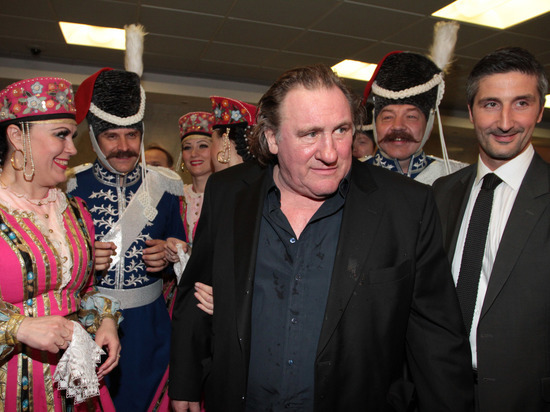 Photo: Lilia Sharlovskaya
"I consider it important and necessary to say that it is necessary to annul Gerard Depardieu's passport for his swaggering attacks and attempts to speak from the Russian people, who did not delegate him to make these statements," the parliamentarian said, adding that the actor's Russian real estate should be transferred to orphans.
The deputy recalled that at one time the artist was presented with two apartments: in Grozny and Saransk.
Depardieu's words were commented today in the Kremlin. So the press secretary of the President of the Russian Federation Dmitry Peskov said that Depardieu, in his opinion, does not fully understand what is happening, since he "is not completely immersed in the political agenda."
"We will be ready if necessary tell him all this and explain it so that he understands better," the Kremlin said.
Depardieu became a citizen of Russia in 2013, the corresponding decree was signed by Russian President Vladimir Putin.
How Gerard Depardieu has changed: the film career of a French actor in a photo /detailPicture/00/57/d3/9d/ae310a85698f08d261609bd78b2bb70a.jpg" height="0″ width="0″ />
See related photo gallery
< /p>