UN Secretary General António Guterres during his visits to Moscow and Kyiv intends to discuss issues of a ceasefire and assistance to the population of Ukraine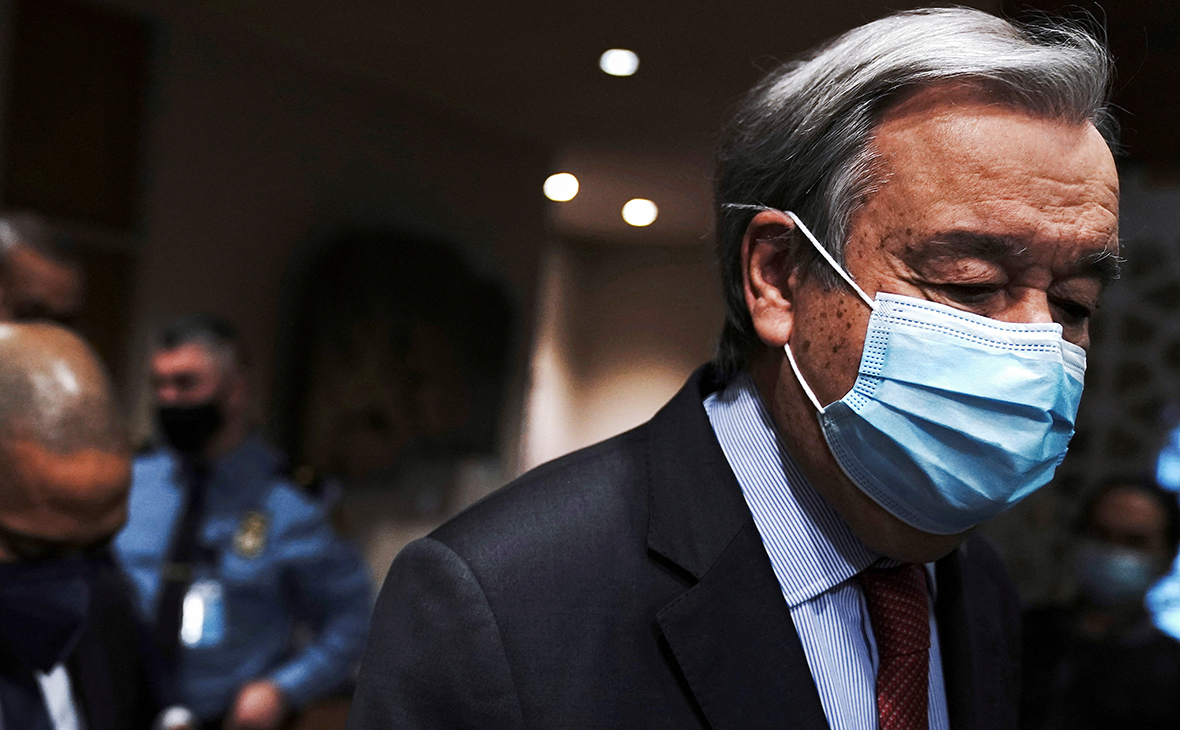 António Guterres
UN Secretary General António Guterres intends to discuss a ceasefire and assistance to Ukrainians in need during talks with Russian President Vladimir Putin and Ukrainian leader Volodymyr Zelensky, Guterres spokesman Farhan Haq said during a briefing.
"He [Secretary General UN António Guterres] wants to speak clearly with the leaders of both countries and see what progress we can make. Ultimately, our goal— ceasefire and improvement of the situation of people in Ukraine»— he said.
Guterres will arrive in Moscow on April 26 for talks with Russian Foreign Minister Sergei Lavrov, after which the UN Secretary General will be received by President Vladimir Putin, Russian leader's press secretary Dmitry Peskov reported.
On April 28, the UN Secretary General will travel to Kyiv, where will meet with President of Ukraine Volodymyr Zelensky.
In both cases, the talks were initiated by the UN Secretary General. Guterres wants to discuss "urgent steps towards achieving peace in Ukraine, as well as the prospects for the principle of multilateralism in international relations, based on the UN Charter and international law," his spokesman Stephane Dujarric said earlier.
Russian President Vladimir Putin announced the start of a special operation to "demilitarize" and "denazification" Ukraine 24 February. The Ukrainian authorities in response to this severed diplomatic relations with Moscow, and also declared martial law and general mobilization.
Read on RBC Pro Pro Why is it difficult for Russia to sell more in China? Articles Pro Why the authorities are going to deprive foreign securities of tax benefits Articles Pro Employees in other countries and cities: what are the risks of management Instructions Pro Personal income tax in a new way: what companies should pay attention to after March 2022 why business now most often turns to banks Articles
At the end of March, the Russian Ministry of Defense announced the completion of key tasks in the Kiev and Chernigov directions and announced the regrouping of troops. At the same time, Defense Minister Sergei Shoigu called the main goal of the operation "the complete liberation of Donbass." In mid-April, he reported to President Putin about the capture of Mariupol, which was blocked almost from the very beginning of the special operation.