The diplomat confessed his love for Russian culture, but stressed that it would not be easy for the two countries to improve relations after the current aggravation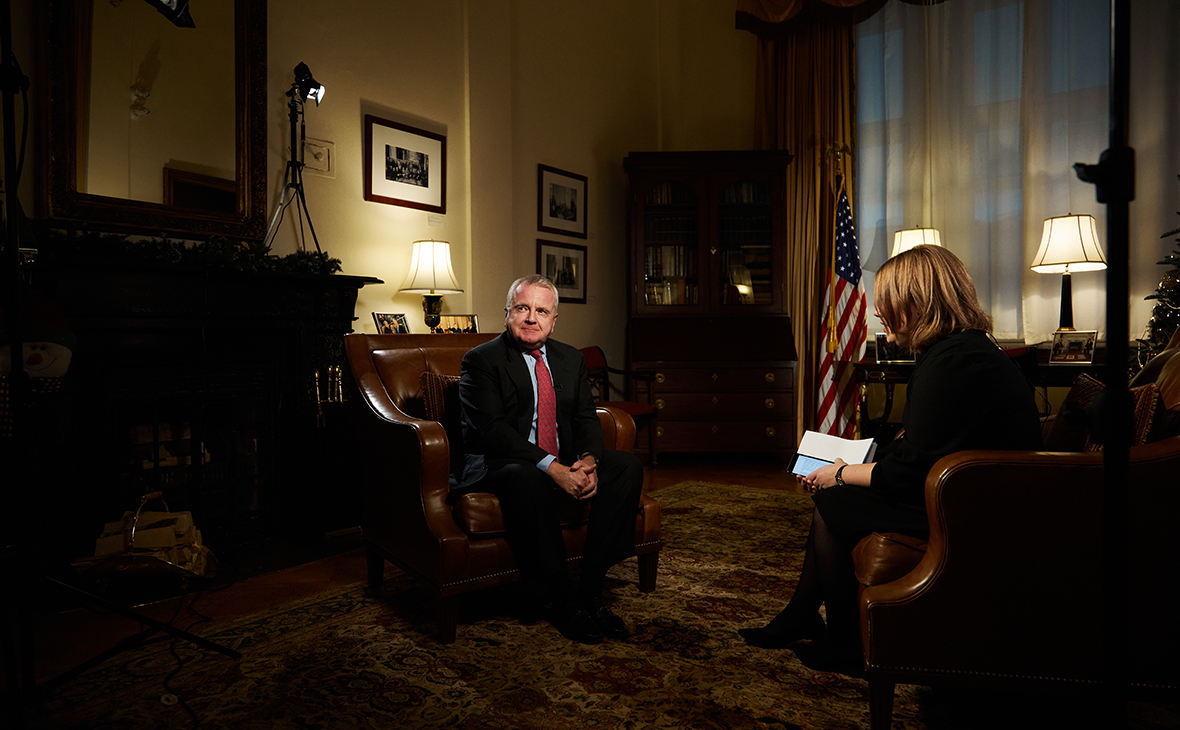 John Sullivan
The US Ambassador to Russia John Sullivan said in an interview with TASS that his « really frustrating" rupture of cultural ties between countries. The diplomat stressed that "to remove Tolstoy from the bookshelves or stop performing Tchaikovsky" anyway it won't work. He admitted that he himself had always loved Russian history and culture.
"But it will take a lot of effort to put together what has been shattered by the events of this year," — Sullivan thinks. The ambassador was unable to answer the question of how long it would take to overcome the "great lack of trust" that had arisen in relations between Washington and Moscow, but allowed the possibility of a complete reconciliation. "Our relationship will change because it has always changed. <…> And the moment will come— i don't know when it will happen, if i bet i'd say maybe not in my lifetime,— but I hope that there will be an opportunity for a more complete reconciliation, and certainly a more complete rapprochement between our peoples and our countries, — he said.
After the start of the military operation in Ukraine, the performances of some Russian cultural figures abroad were cancelled. For example, in early March, the Bavarian State Opera stopped working with opera singer Anna Netrebko and conductor Valery Gergiev. Netrebko's performances canceled by the Metropolitan Opera in New York, since by that time she had not publicly condemned the hostilities in Ukraine.
Polish Minister of Culture and National Heritage Piotr Glinski said in April that Russian culture should disappear from public space. In his opinion, now is not the time for Russian ballet or productions based on Chekhov and Pushkin. "We appreciate the achievements of this culture in music or literature, — the politician emphasized.— They are at the highest level, but we are dealing with a country that has gone crazy.
The Russian authorities have repeatedly condemned what they call the "cancellation" of Russian culture in the West after the start of the special operation in Ukraine. President Vladimir Putin in March announced the "blackout" of works by Russian composers from concert posters and the banning of Russian writers and their books, comparing these actions with a mass campaign "to destroy objectionable literature"; in Nazi Germany. Russia's ambassador to the US, Anatoly Antonov, also denounced "the abolition of Russia bordering on ideas of racial superiority." According to him, "anti-Russian hysteria" moved to the household level: restaurants of Russian cuisine are closed, and Orthodox cemeteries are vandalized.
Read on RBC Pro Pro Harder than 1998: what foreign media write about a possible default of Russia Pro When It's Time to See a Therapist: Checklist Instructions Pro Being a vegan is good for you. Is it true? so often perish Articles
The persecution of Russian culture was also opposed abroad. Thus, the German Ombudsman Luise Amtsberg called it wrong to remove the works of Dostoevsky and Tolstoy from the shelves, to treat Russians with hostility.
Authors Tags Subscribe to RuTube RBC Live broadcasts, videos and recordings of programs on our RuTube channel