The military is mastering the technology of "mixed reality"
The Pentagon is going to raise the combat capabilities of its infantrymen to a new qualitative level, using the latest computer technologies. So, in the USA glasses of "mixed reality" are being developed for the ground and marines, writes the Army Times. It will be a combined binoculars, thermal imager, navigator and target designator at the same time.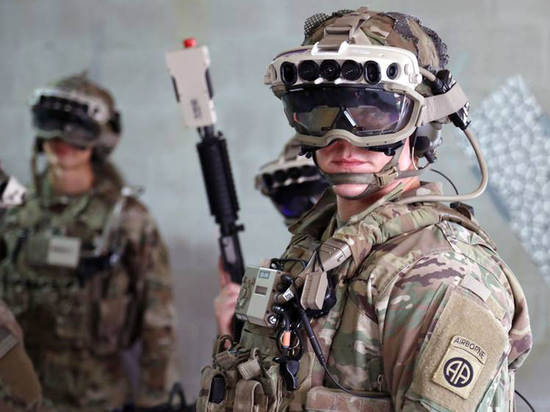 Photo: dvidshub.net
As conceived by the military, the integrated enhanced vision system (IVAS) should display navigation, reconnaissance, combat situation data on the fighter's glasses, like on the display screen, and provide advanced guidance to the target. This happens thanks to augmented reality computer technology. This development is planned for use by infantry, special forces and support units.
The Pentagon spokesman, Major General Anthony Potts, said not so long ago that the deadlines for the delivery of the new product were shifted in order to hedge and provide the troops with a conditioned product. According to him, the design team is striving to squeeze the maximum out of technology in order to achieve a field of view previously inaccessible to any night vision device.
However, the samples of miracle glasses tested so far provide a 70-degree field of view, which more than conventional devices, only 30 degrees, and the stated goal – & ndash; 80-degree view.
At this stage, the developers are struggling with a problem in the operation of the data display system on the surface of the glasses. This creates a " mosquito net effect '', which makes the displayed image look like a mesh. In addition, the image appears stretched and distorted, as if we were looking through a balloon. Therefore, the accuracy of the device is also not ideal.
The delivery date of the army product has been repeatedly shifted. It was originally planned to complete development and main tests in the fall of 2021. However, at first they were postponed to May 2022, and now they have been completely shifted to the end of 2022, which indicates unresolved technical problems.