Why does Kiev need it
In Belarus, a criminal case has been opened against Aleksey Arestovich, an adviser to the head of the presidential office, Zelensky, for publicly calling for terrorist attacks. On March 17, the adviser called on the Belarusians to destroy the railway tracks that are used to supply the Russian army. Former deputy of the Rada Ilya Kiva believes that in this way the office of the President of Ukraine "by all means continues to provoke the Republic of Belarus to participate in the military operation."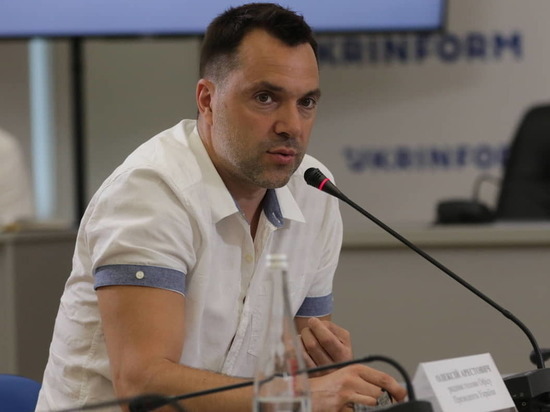 Alexey Arestovich Photo: en.wikipedia.org
"Presidential adviser Arestovich called on civilians to engage in guerrilla warfare," Kiva wrote on his Telegram channel. In his opinion, the involvement of Belarus in the military operation will increase the number of victims, and this, as he believes, is "the true goals of the West, embodied by the hands of Zelensky's team."
The Prosecutor General's Office of the Republic of Belarus opened a criminal case against Arestovich under Part 3 of Article 361 of the Criminal Code ("calls for … actions aimed at causing harm to national security") for "public calls to commit acts of terrorism and sabotage at the facilities of the Belarusian Railway."
Earlier, President of Belarus Alexander Lukashenko has already announced attempts to draw Minsk into the situation in Ukraine. This happened after a tactical missile "Tochka-U" was fired from Ukraine on the territory of Belarus. The missile was intercepted over Pripyat and destroyed. "But why is this being done? In order to excite us and so that we begin to respond. But we are not that simple. If we answer, we will answer decently already. What everyone will feel. For now, we tolerate," Lukashenka said in connection with this incident. According to him, the Belarusian army has not taken and does not take any part in the hostilities in Ukraine.
Why is the Kyiv regime so persistently trying to involve Belarus in the events in Ukraine? Especially for MK, this issue was commented on by a political scientist, a senior researcher at the Belarus department of the Institute of CIS Countries, Yuri Baranchik.
– The fact is that there is a loss of control over the official structures of Ukraine. the expert said. – We see that Denis Kireev, a member of the Ukrainian delegation at the talks between Russia and Ukraine, was killed by his own people in Kyiv. Presidential adviser Mykhailo Podolyak is going to be removed from the negotiators. Arestovich makes some incomprehensible statements, for which, quite rightly, a criminal case is initiated in Belarus. Because his words are undoubtedly terrorism and fall under the Criminal Code. We see what problems are now in Ukraine. It is possible that some radical forces want to draw Belarus into the special operation taking place there.
– "Why?" is a question that appeals to logic. He implies that they are guided by some rational considerations in their actions. Why did terrorists from neo-Nazi battalions kill their own brothers from the Armed Forces of Ukraine in Mariupol? It is already known that they shot the leadership of the Armed Forces of Ukraine there, who fought next to them. This is the logic of insanity. There are no standards, rules and logical prerequisites for actions in it. The worse the better. Perhaps they really use some substances there that cloud their minds.