Putin and Zelensky were included in the list of the most influential world leaders according to Time. Biden wrote the article about Zelensky, and Navalny about Putin. Another category of the rating – "Icons" – includes the editor-in-chief of Novaya Gazeta Muratov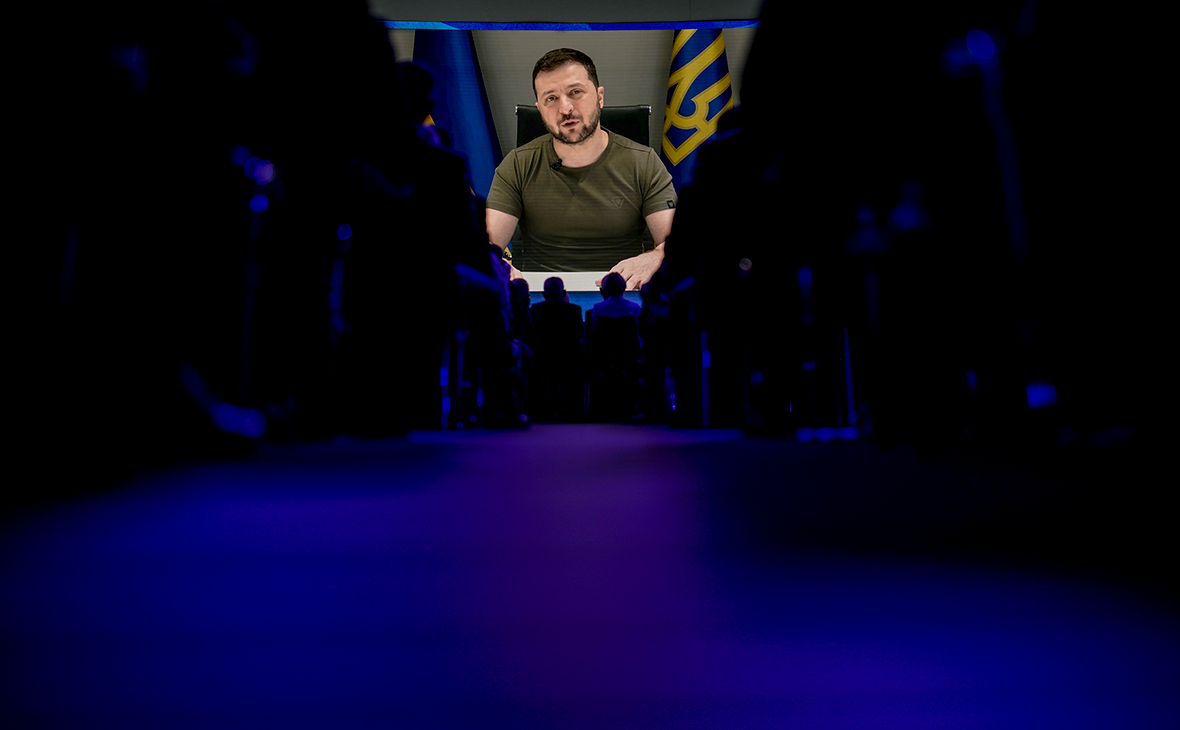 Vladimir Zelensky
Time magazine has published a list of the most influential people in the world. In the category "Leaders" Prime Minister of Barbados Mia Mottley ranked first.
Next is Ukrainian President Volodymyr Zelensky. Russian President Vladimir Putin is also among the top 10 most powerful leaders.
About each of those who entered the rating, there is an article written by a well-known representative of the relevant field. So, US President Joe Biden became the author of the article about Zelensky, and Putin's biographer— oppositionist Alexei Navalny, who is serving time in a penal colony.
Biden noted in his op-ed that the President of Ukraine "inspired and rallied the countries of the free world." In turn, Navalny suggested that the "true vocation" Putin is to "teach lessons to everyone" from world leaders and experts to ordinary people. "In 2022, he was especially successful in this," — said the oppositionist.
In total, there are six categories in the Time rating: "Artists", "Innovators", "Titans", "Leaders", "Icons" and "Pioneers".
In the category "Artists"; Chinese-Canadian actor Simu Liu took first place for his lead role in Shang-Chi and the Legend of the Ten Rings.
In the category "Innovators" in first place was the 25-year-old American actress Zendaya, known, among other things, for the Marvel Studios films about Spider-Man, the film "Dune"; and the series "Euphoria".
The category of "Titans" headed by Apple CEO Tim Cook (a note about him was written by the widow of Steve Jobs Lauren Powell).
Among the most influential leaders in the world, in addition to Putin and Zelensky, Time also named Chinese leader Xi Jinping, head of the European Commission Ursula von der Leyen, US President Joe Biden and others. The list also includes Commander-in-Chief of the Armed Forces of Ukraine Valery Zaluzhny. An article about him was written by his American colleague, US Army General and Chairman of the Joint Chiefs of Staff Mark Milley. led by American singer Mary Blige. This category also includes the Nobel Prize winner, editor-in-chief of Novaya Gazeta; Dmitry Muratov, actor Keanu Reeves, singer Adele, tennis player Rafael Nadal, Afghan women's rights activist Hoda Khamosh and others.
In the "Pioneers" category; Candice Parker, an American basketball player, was ranked number one. The category also includes former Facebook employee Francis Hagen, who disclosed thousands of company internal documents to US authorities, Brazilian human rights activist Sonia Guajajara, and the head of moderna, a biotech company that also produces a coronavirus vaccine.
Read on RBC Pro Pro Ceiling above 700 thousand rubles. per month: how much do No-code developers get? How this affects banks
Article content Authors Tags Persons
Vladimir Zelensky
Politician, President of Ukraine
January 25, 1978
Vladimir Putin
politician, president of Russia
October 7, 1952
Subscribe to RuTube RBC Live broadcasts, videos and recordings of programs on our RuTube channel