Oleg Tinkov called on Western countries to be "more rational and humane" and contribute to the cessation of hostilities in Ukraine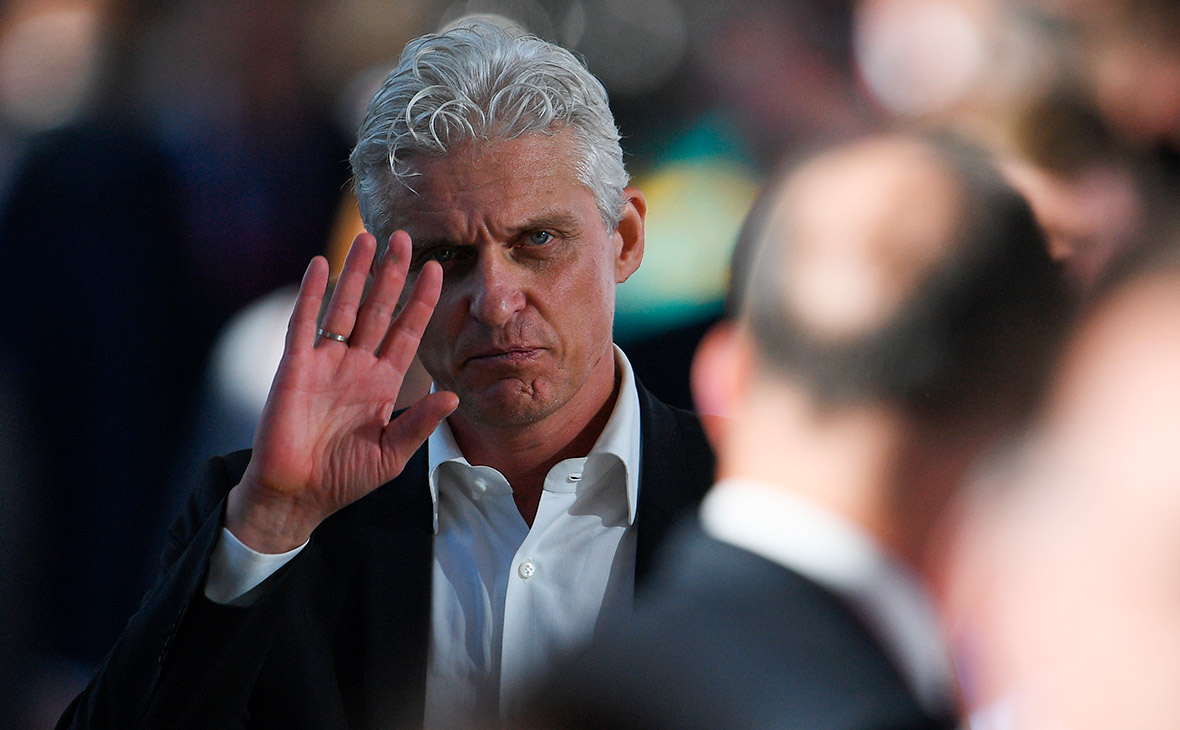 Oleg Tinkov
The founder of Tinkoff Bank (the parent company of the TCS Group), Oleg Tinkov, appealed to Western countries to be "more rational and humane" in order to help stop hostilities in Ukraine, where "innocent people and soldiers are dying." He wrote about this in his Instagram account (part of the Meta corporation, recognized as extremist and banned in Russia).
"Dear 'collective West', please give Mr. Putin a clear opportunity to save face and stop this carnage. Please be more rational and humane,— written by an entrepreneur in English. In his opinion, in the current situation, businessmen are trying to save the "remains of property", and the country is "mired in nippotism, servility and servility"; (probably, the businessman was talking about the nepotism— of a situation where privileges are received by close associates or relatives of people in power).
In the message, he stated that the current hostilities do not have "a single beneficiary."
Tinkoff Bank refused to "comment on personal opinion" Tinkov, recalling that he "is not a decision-maker in the companies of the Tinkoff group, he is not an employee of Tinkoff, has not been to Russia for a long time and has been dealing with issues of his health in recent years." «Oleg Tinkov— one of our 20 million customers. We know that our clients think differently, and we respect their right to their own opinion, whether we support it or not,— the bank said.
Tinkov spoke out against the Russian operation in Ukraine in late February, noting that every day "innocent people die" in the country. "States should spend money on treating people, on research to defeat cancer, and not on war," he wrote.
Later, the businessman said that he would like to help refugees from Ukraine who ended up in Italy, as well as the wounded undergoing treatment in Russia.
Recently, Tinkov lived in the UK, where he underwent part of the course of treatment for leukemia. At the end of March, London imposed personal sanctions against the entrepreneur. They include restrictions on accounts, a ban on his ships (including those leased by him) to enter British ports, and aircraft— land at UK airports. Entry into the country for him, however, was not closed. Later, the UK canceled the "transport" part of the sanctions against Tinkov, but then restored it.
Read on RBC Pro Pro The company suspended business in Russia. What to prepare for its director Articles Pro Why and how to open a trading house in China, Kazakhstan, Singapore and the UAE Instructions Pro How the consumer and marketing in Russia will change in 2022 Articles Pro What is happening to international companies with Russian origin Articles Pro Hostages of micromanagers: why companies mass return of people to the office RBC Stay up to date with the latest news even during lockdowns