Shipmasters are asked to be vigilant
The Turkish Navy's Nautical Hydrography and Oceanography Department has issued a notice warning of mines drifting in the Black Sea. Many anchor mines of obsolete types and anchor river mines, installed by the Ukrainian Navy on the approaches to the ports of Odessa, Ochakov, Chornomorsk and Yuzhny, had a break in the cables, and they started to float freely. We talked about this with the head of the Laboratory of Underwater Research and Testing at the Shirshov Institute of Oceanology of the Russian Academy of Sciences, Candidate of Technical Sciences Konstantin Roginsky.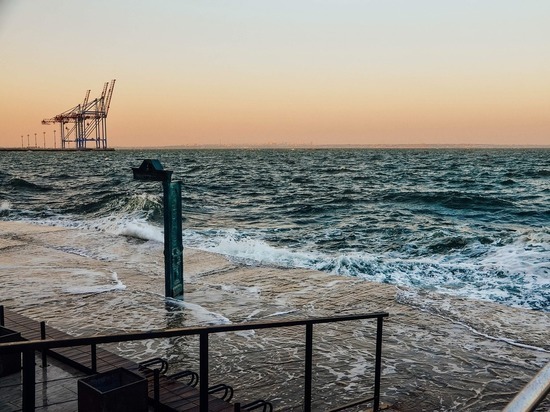 Photo: pixabay.com
—Our side issued a similar coastal warning (PRIP) earlier, says Konstantin Roginsky, a leading specialist of the IO RAS. – In fact, at 420 mines, due to storms, there was a break in the cables – minreps, with which they are attached to bottom anchors, and they were blown into the sea. This is the extreme irresponsibility of the Ukrainian leadership, who ordered the laying of these mines, if not some kind of agony.
– All of them are obsolete types, left over from Soviet times. They were made in the 60s. On modern mines, if they break from their minreps, special fuses and flood valves are provided. And the mines are deactivated. The same mines, installed in the ports of Odessa, Ochakov, Chernomorsk and Yuzhny, are quite old. They lay for a long time in warehouses, they do not have such a mechanism for self-destruction. In those years, such tasks were not set.
The Ukrainian side, as I understand it, used anchor mines and R-1 ship river anchor mines. Relatively speaking, these are round or oval metal balls with "horns" that are stuffed with explosives. Each "horn" of the mine is a sensor. When it touches the ship's hull, the contacts close and the mine explodes.
River anchor mines lay in warehouses in the Soviet Union in case of hostilities to mine the mouth of the Danube. I think they have been written off a long time ago. The Ukrainian military did not know what to do with them, no one would buy them, and it would be quite expensive to dispose of them. And now they decided to put them into action, put them on the outskirts of the ports.
– The cables could simply rot. If the mines are in reserve, they need to be serviced. I do not think that the Ukrainian side tested these cables for strength, for breaking, and also lubricated them. Breakers could also fail. Not to mention that these are river mines, they are not designed to be installed at sea. They are not able to keep the wave. It is not surprising that during strong storms they broke away and began to drift.
— Mines are a real danger. They are all in combat position. In 2015, my team and I were engaged in demining the Kerch Strait while laying energy bridges. We even came across mines from the First World War, one of them detonated. This is indeed a real threat. That is why the navigation notice was issued, this applies to all ships and vessels that are now sailing in the Black Sea. All of them need to be careful because of the likely undermining. You can't detect these mines with an echo sounder, you need visual contact. Of course they can drown. But the worst thing is if these mines drift at a depth of 1-2 meters, when they are simply not visible.
– There the current moves counterclockwise. Mines laid near Odessa and Ochakov will be carried by the current towards Romania and Bulgaria. Then they will go towards the Bosporus and the Mediterranean, where shipping is very active.