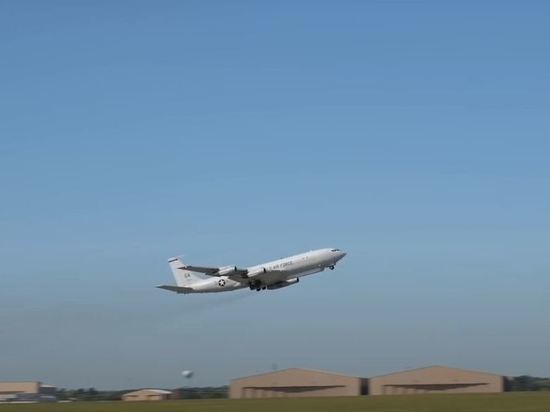 Photo: Still from video
The E-8 Joint STARS reconnaissance aircraft conducted its first flight over the territory of the eastern regions of Ukraine. This was reported by CNN, citing information from the European Command of the US Armed Forces (Eurocom).
The flight itself took place on December 27, 2021, but information about it was disclosed later. The E-8 Joint STARS (Joint Surveillance Target Attack Radar System) aircraft, designed for long-range observation and target designation, has collected data in the airspace of Ukraine.
Recall that aircraft of this type are designed to collect data, including recognition and the classification of ground targets, in all weather conditions and at any time of the day. Receiving information, the aircraft transmits it to ground forces in real time. He himself can also receive information from ground scouts and transfer it to the command.