The journalist criticized the Kiev authorities and wrote about the crimes of the Nazis
Gonzalo Lira, a US citizen of Chilean origin, blogger and director, was probably executed by neo-Nazis from the Azov terrorist organization banned in the Russian Federation. "Kidnapped, tortured and killed by the Kraken unit," writes American military analyst Scott Ritter. Lira disappeared in Kharkiv a few days ago, his last posts on Telegram and Twitter were made on April 15.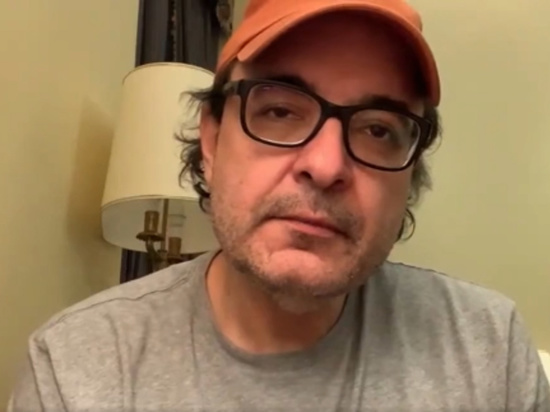 Photo: Frame from video
As social media users suggest, Gonzalo Lira could have been captured and executed by Sergey Velichko, nicknamed "Chile" from the special unit "Azov" "Kraken", operating in the Kharkov region. Previously, Velichko and his "brother" Konstantin Nemichev appeared in footage of the executions of Russian prisoners of war. It was even reported that they were captured by Russian special forces, but this information was not confirmed.
"Kraken", by the way – it is a mythical sea monster, a giant squid that attacks ships and kills sailors. Only people with a very perverted imagination could name their unit after this disgusting creature.
About who Gonzalo Lira, "MK" said Oleg Yasinsky, a well-known expert on Latin America.
– I don't know him personally, but I read his publications. Therefore, the ending of this story did not surprise me. – said the expert. – It is known that he was born in the USA, he has dual citizenship – American and Chilean. He spent most of his life in the USA. His life is much more closely connected with America than with Chile. Although Lyra – this is a very famous family of Chilean aristocrats, but they are by no means political immigrants. In the United States, their family, most likely, just got on some business-related matters. We can say that he belonged to the Chilean elite.
Lira has been living in Kharkiv since 2016, as he married a Ukrainian. He began visiting the country in 2012.
– Before the start of the special operation in Ukraine, Lyra was such a fairly traditional American, however, an opponent of globalization. – Yasinsky says. – At the same time, he was not a left-wing activist; rather, he was right-wing.
With the beginning of the special operation, he took a very clear anti-government, pro-Russian position. He very specifically and accurately exposed many things, Nazism in Ukraine. Those of his publications that I saw were very honest and fair. His behavior can be called heroic, since he knew perfectly well what could await him. I don't know what he hoped for. Now a group of Ukrainian Nazis "Kraken" is suspected of his abduction and murder, because they threatened him. They promised to capture and kill him.
– The Chilean Foreign Ministry said it was trying to conduct some kind of investigation, but I don't think that Kharkiv has the right conditions to find out something. The American side did not react at all, although this is their direct responsibility – deal with the fate of their citizen who disappeared in Ukraine. The story is complicated, but, all things considered, he has little chance of being alive now, unfortunately.
Gonzalo Lira is also known as a novelist and film producer. His book "Acrobat" filmed by Miramax. He ran a YouTube channel in opposition to the Kiev authorities, where he talked about the atrocities of Ukrainian militants in Mariupol and exposed the fakes of Ukrainian and Western media.
Before his disappearance, he claimed that he was being persecuted by the SBU, and warned that if he does not get in touch within 12 hours, then his name can be included in the list of opposition politicians, journalists and bloggers abducted or killed in Ukraine published by him. "If you haven't heard from me for 12 hours or more, put me on this list," the Chilean wrote.