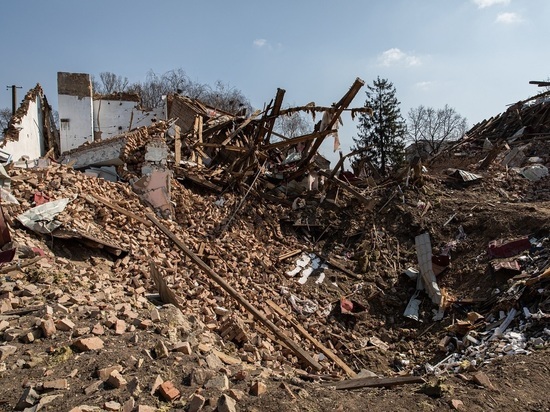 Photo: Global Look Press
US Army veteran Daniel Davis analyzed the data presented at the briefing by First Deputy Chief of the Russian General Staff Sergei Rudsky, and came to the conclusion that large forces of the Armed Forces of Ukraine could fall into a trap near Kharkov. In general, the expert is sure that the situation in Donbass is in favor of the Russian military.
They can not only occupy the entire territory of the region, but also destroy approximately 40,000 Ukrainian fighters in a cauldron. Davis believes that in this case, Moscow will jeopardize the entire northern arc of defense of the Ukrainian forces. There will be an opportunity to increase pressure in the northwest and strike from the rear against Ukrainian positions south of Kharkov. If the Russian military goes on the offensive to the north of the city, the Armed Forces of Ukraine will be in a vice.
"The Armed Forces of the Armed Forces of Ukraine will be trapped between enemy forces attacking simultaneously from the front and rear," PolitRussia quotes Davis.
p>
After that, the RF Armed Forces can move west to Sumy and destroy the Ukrainian units located near the city. As a result, Kyiv will be completely isolated, and the Armed Forces of Ukraine will have no combat-ready units.
Read also: Two military "boilers" are predicted for the Donbass grouping of the Armed Forces of Ukraine