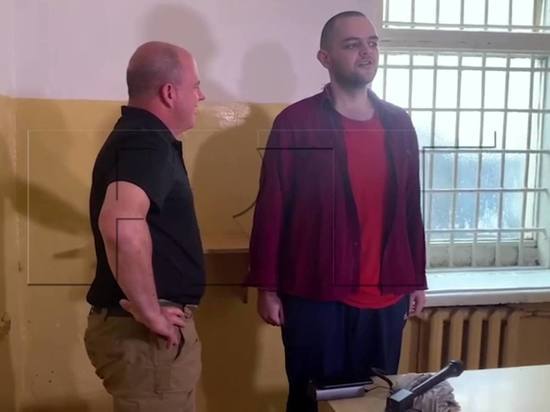 Photo: frame from video.
RT correspondent Roman Kosarev posted on his Telegram channel a video in which British mercenary Aiden Aslin, sentenced to death in the DPR, performs the Russian anthem.
The message notes that Aslin was visited by American journalist John Dugan and at the end of the meeting, the mercenary boasted that he had suddenly awakened a talent for singing. At least the comrades-in-arms to whom he sang the Russian anthem in Russian said that he sang well.
After that, the American journalist asked Aslin to sing on camera, which he did.
"I can't understand: I'm disgusted or ashamed? Or just unpleasant? Or is it from the series "if you want to live, you won't sing like that?" Roman Kosarev commented.