We are talking about a memorial at the Antakalnis cemetery. Previously, the Department of Culture decided not to consider it a protected cultural property. The mayor of Vilnius said that the monument would not be demolished in a "cruel way", later it would be moved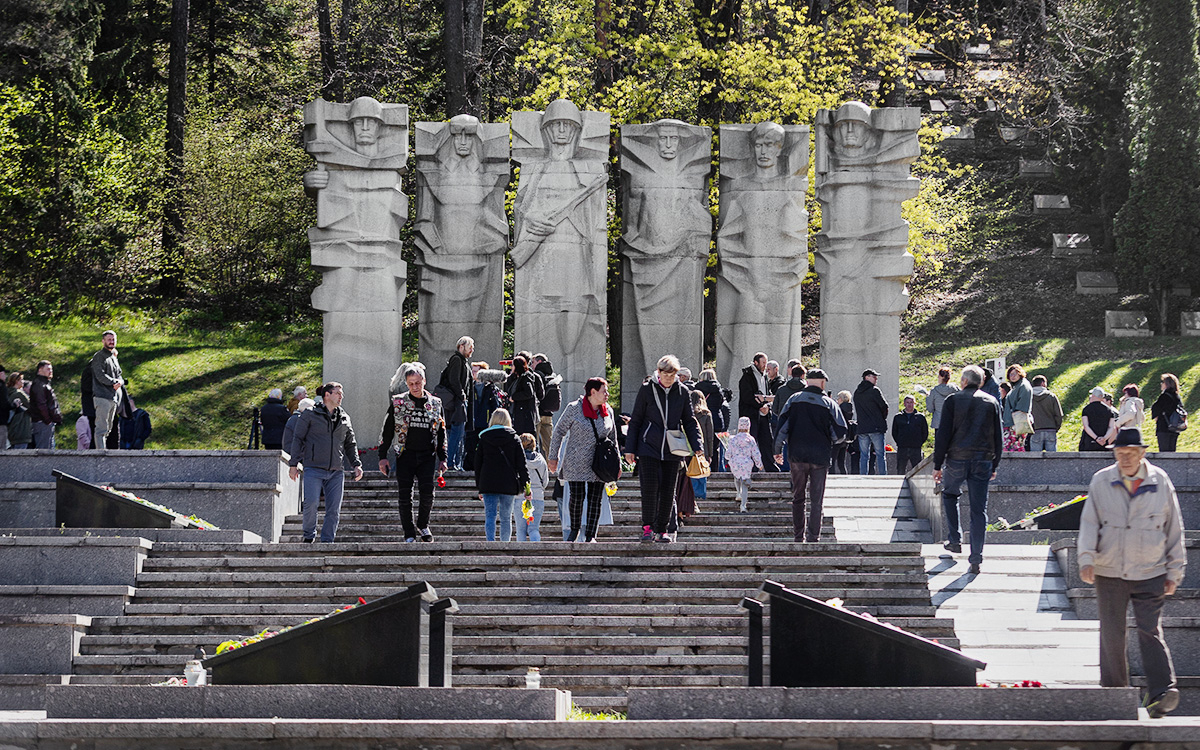 Memorial to Soviet soldiers of the Great Patriotic War at the Antakalnis cemetery
The Vilnius City Council supported the demolition of the monument to Soviet soldiers at the Antakalnis cemetery, Respublika reports.
39 members of the city council voted for the dismantling, three opposed, one abstained.
Before this, the Department of Cultural Heritage under the Ministry of Culture of Latvia decided that the monument is no longer a valuable heritage, only the burial of soldiers remains, LRT reported. "Because, according to the minister's order, monuments that incite aggression are not assessable, the assessment board decided that they are not valuable heritage," said the specialist of the department.
The mayor of Vilnius, Remigius Simasius, said in May that the authorities of the Lithuanian capital had taken an inventory and found only one Soviet sculpture that "cuts the eyes." Then he promised that he would initiate the dismantling of the monument. The mayor did not rule out that the monument could be moved to Grutas Park after dismantling. This is a private park near the city of Druskininkai, there is already a collection of monuments dismantled after the collapse of the USSR.
Šimašius also noted that after approval by the city council, the dismantling process will take about a couple of months due to other bureaucratic nuances. At the same time, the mayor stressed that the monument would not be demolished in a "cruel way", it would be transferred either completely or in parts.
RBC sent a request to the press service of the Russian Embassy in Lithuania.
Read on RBC Pro Pro Fiber: why it is important and in which products you can find it . This is evidenced by "Rule 20" what do Russians earn in Uzbekistan Articles
The monument is part of the memorial ensemble to the Soviet soldiers of the Great Patriotic War at the Antakalnis cemetery, where the burial places of statesmen, scientists, actors, and architects are also located. The sculpture itself consists of six vertical stelae with images of warriors of various branches of the armed forces. The memorial ensemble as a whole includes the burial of 2.9 thousand soldiers of the Third Belorussian Front who died during the liberation of Vilnius.
Authors Tags Subscribe to RuTube RBC Live broadcasts, videos and recordings of programs on our RuTube channel