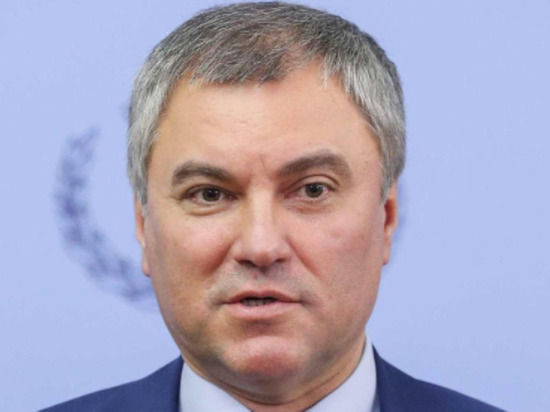 source: wikipedia
Ukrainian President Volodymyr Zelensky, speaking about negotiations with Russia, wants to buy time, as he simultaneously seeks military assistance to NATO, says State Duma Speaker Vyacheslav Volodin.
Volodin expressed his opinion on the Telegram channel, reacting to Zelensky's statements that Ukraine is ready to discuss with the Russian Federation the issue of refusing to join NATO and the status of Crimea, but – after the cessation of hostilities and the withdrawal of Russian troops.
Volodin noted that Zelensky also spoke before the talks in Turkey, when the Russian military was near Kiev.
The Russian Federation withdrew its troops. "After that, a staging in Bucha and other provocations appeared," the speaker of the State Duma noted.
The politician stressed that the Ukrainian authorities had abandoned their obligations. And today, according to Volodin, "the same scenario is being proposed."
The reason for such actions by Zelensky is "obvious" to the politician: "He wants to gain time while simultaneously turning to NATO for military assistance."
Volodin believes that the President of Ukraine needs to make a number of decisions immediately if he thinks about the citizens of his country. "First. Withdraw troops from the territory of the Donetsk and Lugansk People's Republics," Volodin suggests. In addition, to fix obligations on the recognition of Crimea and the neutral status of Ukraine, "as well as on the denazification and demilitarization of the country."
The Speaker of the Parliament stressed: "It will not work any other way."