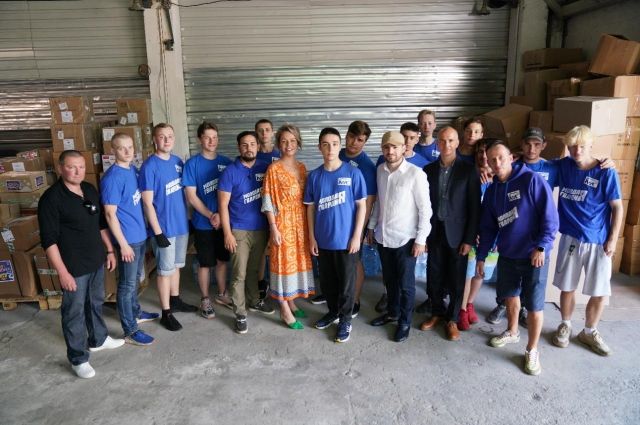 International group of volunteers "Moscow-Donbass" with the help of the capital branch of "United Russia" and "Young Guard" sent a batch of humanitarian aid to the special operation zone – 3.5 tons of drinking bottled water. This was reported in the press service of the Moscow regional branch of "ER".
According to the deputy head of the executive committee of the capital's "ER" Irina Yeliferova, even large settlements of Donbass need water. It is also hard for the military, who are on the line of contact in the steppe or forest.
Bottled water was provided by the head of the Altaf Foundation; Herman Baruch. Also in gumcon equipment, medicines, bedding to help citizens who were left without a home.
The cargo was sent from the collection point at the Skhodnenskaya metro station. This collection point was created on the initiative of the inter-factional group of State Duma deputies for the protection of Christian values. It is headed by the secretary of the Moscow "EP", Vice-Speaker of the State Duma Pyotr Tolstoy.
Earlier, actor Anton Shagin said that he and his wife visited the wounded fighters of Donbass, who are in the hospital in Reutov.
Rate the material