Putin met with Austrian Chancellor Nehammer in Moscow. The main topic was Ukraine. With which world leaders did the presidents of Ukraine and Russia communicate the most since the end of February – in the RBC infographic
On April 11, the Austrian Chancellor arrived in Moscow to meet with Vladimir Putin. He became the first head of government from the EU, who came to Russia on February 24 to meet with the president. During this time, Karl Nehammer spoke with Vladimir Zelensky three times: on February 24 and April 4 by phone and on April 9 in Kyiv.
RBC has calculated which world leaders Putin and Zelensky have had the most contact with since the end of February. Only those politicians who during this time communicated with both one and the other president were taken into account. French President Emmanuel Macron is still in the lead (nine contacts each), although some time has passed since the last conversations: he spoke with Putin by phone on March 29, with Zelensky— April 5.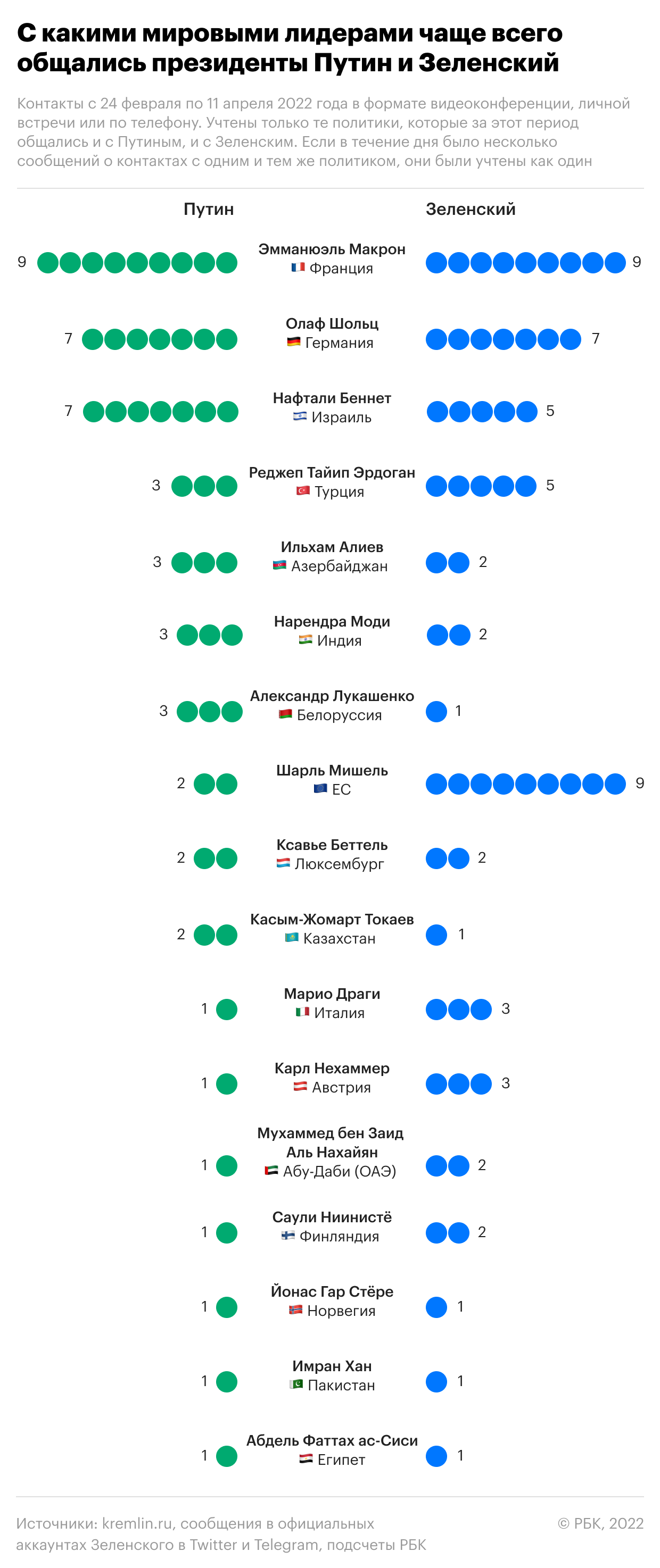 Subscribe to RuTube