"Ordinary Canadians have no desire to fight the Russians"
The situation in Ukraine has changed the lives of millions of people. Including outside Russia and Ukraine themselves. Hundreds of thousands of our former compatriots began to move, divided into camps, wanting to participate in events both in word and deed.
Mikhail Kerbel is a well-known lawyer, writer, a native of the USSR, who has been living in Toronto, Canada for almost thirty years. He told how the Ukrainian and Russian diasporas react to the events in Ukraine, how families break up because of these events, how they relate to what is happening in North America in general, and how to deal with the information war and fakes.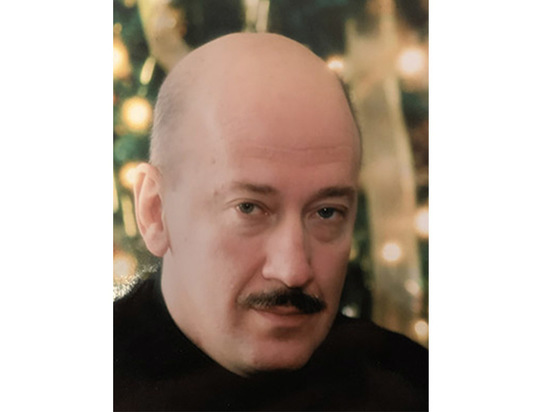 Photo: proza.ru.
– The situation is very, very difficult. Canadians learn about events in the world from television programs, which currently unanimously reflect the policies of the Canadian government. And it, in turn, supports the point of view of the US and EU governments on the events in Ukraine.
Therefore, judging by the poll of Canadian statistics, the vast majority of Canadians take the side of Ukraine. But at the same time, statistics show that a significant number of people are against sending Canadian troops. They don't want to fight.
I get calls from fishermen living in a remote province. Call friends from Toronto. Interested in more details of the ongoing conflict. And explaining to them the positions of both sides and the motives behind their actions is not so easy. Some people begin to understand, some don't.
– The entire 300,000-strong Ukrainian diaspora in Ontario, where I live, supports their compatriots not only morally. They are actively collecting money, sending parcels, organizing the reception of refugees through friends and relatives. I heard that some young men are going to go to Ukraine to fight. The other day, Ukrainians held a rally of many thousands at the Russian Embassy in Toronto, where a column of Russians with Russian flags also came. A collision was miraculously avoided.
These events greatly divided the people. I know families in which a mother, who is on the side of Russia, and a daughter, who sympathizes with Ukraine, quarreled sharply. Friends, who for many years helped each other in difficult times, have now stopped talking. And everyone has their own truth.
– Good question. The Russian-language newspapers in Toronto all, as one, express and have always expressed the point of view of the authorities, and there is no smell of objectivity there. At the beginning of my book, the riots that took place in the south of Ukraine in the late 70s are described. So, when the Western media learned about this, they fanned such a hysteria and exaggerated the scale of the rebellion so much that it hit the ears of the top leaders of the Soviet Union, and became one of the reasons for the tragedy of my main character Mark Rubin.
But Canadian news programs are much more objective. Just now I watched how they describe the opening by the Russians, I emphasize the Russians, of humanitarian corridors and a ceasefire. And how welcome the negotiations between the parties. But at the same time, they show reports of their correspondents from the scene of hostilities, destroyed residential buildings, cite numbers of civilian casualties, and this cannot but affect viewers.
I, of course, do not pretend to be objective , but it seems to me that this is the state of affairs in the information space.
– Fakes are large-caliber projectiles of the information war. No less cruel than ordinary war. And they hit the brains and hearts of people much more accurately and more painfully. A sober-minded person, after comparing the facts presented by different parties, eventually begins to understand and feel the lie.
– You know, I never felt any special disposition towards the Russians on the part of officials, officials, authorities. Rather, on the contrary. Russians who emigrated had to go through very dense filters of the immigration process. And if hundreds of thousands of Chinese, Indians, Filipinos passed through this filter, then Russians, at best, only hundreds.
Ordinary Canadians had no prejudice towards Russians. At least the ones that came my way. At that time, they identified with Russians both Ukrainians and Belarusians, and indeed all Russian-speaking emigrants from the Soviet Union. Neighbors, acquaintances, colleagues – what mattered to them was what kind of person you were. A smile on the face, openness, a desire to help – these features are inherent in most Canadians. Especially in the provinces.
– No one here expects a Russian attack. And no one is going to fight them – I'm talking about ordinary Canadians. And the government, like the US government, is not going to send troops to Ukraine. But now Ukrainians and Russians, of course, have been placed on opposite sides of the barricades. And the attitude towards these countries is different.
– The fact is that I did not often meet with recent emigrants. But once in the sauna of the gym I got into a conversation with a man of about forty-five. Named Pavel. He said that they – five friends of metallurgists from the Urals – came with their families together three years ago. Bought houses, started some business. And as a result: three families returned to Russia, and two remained. They remained mainly for the sake of children, their education and future life relatively without shocks. Canada is a quieter country, but also a lot more boring. As Pavel said: "There is no movement here, or I don't see it."
– To be objective, the fate of each person depends largely on him. From his character, energy, as well as caution and foresight. Indeed, in Canada, the hero of my book, Mark Rubin, makes many more mistakes than in his native land. And out of ignorance of the realities of Canada, and because of their excessive gullibility and impulsiveness. After all, he came to a country that occupied a place in the top three most convenient countries for living in the world.
And when on his way he met the same fraudulent builders as in his homeland, the same unscrupulous law enforcement officers, lawyers, etc., his opinion about the country is gradually changing. Plus, the protrusion and imposition of pseudo-liberal values ​​that are alien to him, brought up in a conservative and traditional spirit, further aggravated the disappointment.
– I have always been outraged when athletes suffer because of political conflicts. A well-known fact is that when the Olympic Games were held in Ancient Greece, all wars stopped. And, of course, I feel sorry for the guys who gave so much strength and health to prepare for the Olympics and were thrown out of it by politicians. So what is their fault? That they were born in Russia?! And the purpose of all these sanctions against Russia is perfectly clear. But whether they will achieve their goal is a big question.
– Of course, it's not a matter of nationality. I will always remember the words of my father: "Misha, in the whole wide world there are only two nations: bad people and good people." And then the performances of the masses were so rare that they were perceived as something out of the ordinary and plunged into shock. The same shock for me was the events of 2014 on the Maidan, when I saw live on TV how the blood of people was shed.
– For me, all this is terrible. On March 20, I should be awarded the medal of my favorite writer Dostoevsky. So in his novel "The Brothers Karamazov" there are poignant lines: "The happiness of the whole world is not worth one tear on the cheek of an innocent child." And I agree with him a hundred thousand times! In any situation, the main thing is to remain human. Because both in my childhood and in my youth, and even now, I believed and still believe: sooner or later, good still triumphs over evil. Otherwise, humanity would not have been in our wide world for a long time.