Russian anti-aircraft gunners shot down the same target in Crimea
The President of Croatia confirmed the Ukrainian origin of the Tu-141 Strizh unmanned reconnaissance aircraft that crashed in Zagreb. The Ukrainian military has so far kept silent on this matter. But Europeans in social networks ask a reasonable question: what did the vaunted NATO air defense do, which did not notice the flight of an incomprehensible device and allowed it to fly through all the Balkans.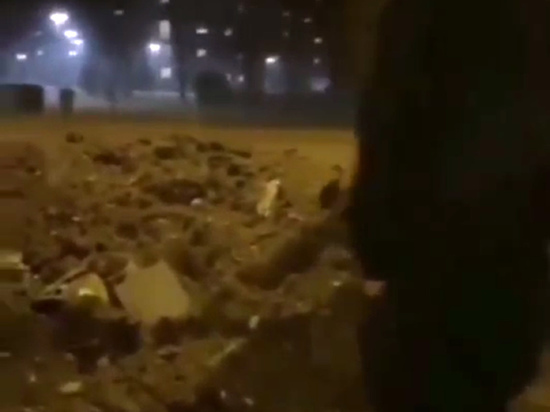 Photo: Frame from video
There are several versions. One of them is that the drone flight was initially agreed by Ukraine with the NATO countries, but then something went wrong, the situation got out of control.
Denis Fedutinov, a well-known specialist in unmanned systems, on the other hand, believes that Ukraine has tried to play its own game. "I would not rule out the possibility that the drone did not accidentally fly to Zagreb. It seems that the Ukrainian side, which is interested in involving other countries in the conflict, can take certain actions for this," Denis Fedutinov told MK.
Well, that is, arrange a provocation and attribute everything to malicious intent Russians.
Military expert Alexei Leonkov believes that the case with the "Strizh" quite indicative. "It looks like Ukraine's aerial reconnaissance is getting worse and worse. And it's not only about technology, but also about specialists," Leonkov concludes in his Telegram channel. In his opinion, the device was launched from Western Ukraine. The flight task is entered into the memory on the ground manually, in binary code. Turning points of the route are set by toggle switches. One of the 40 toggle switches is set wrong – and the drone will fly "to hell in the middle of nowhere." So, apparently, it happened.
Not a single NATO anti-aircraft missile system on the border of the alliance with Ukraine "even chirped", the expert noted.
And here is the Russian air defense, the same target , launched from the Odessa region, not only saw, but also shot down. A photo of a Tu-141 shot down over Crimea appeared on the Web. Earlier, such a drone crashed near Kherson.
In a word, the Zagreb incident, although it looks like an accident, is very indicative. And with regard to the ability of the armed forces of Ukraine to control their weapons, and regarding the obvious weakness of the air defense of the NATO countries. They can't even close their own sky, let alone close the sky over Ukraine, which Kyiv wants.
An unknown object that fell in Zagreb was captured on video
Watch related video