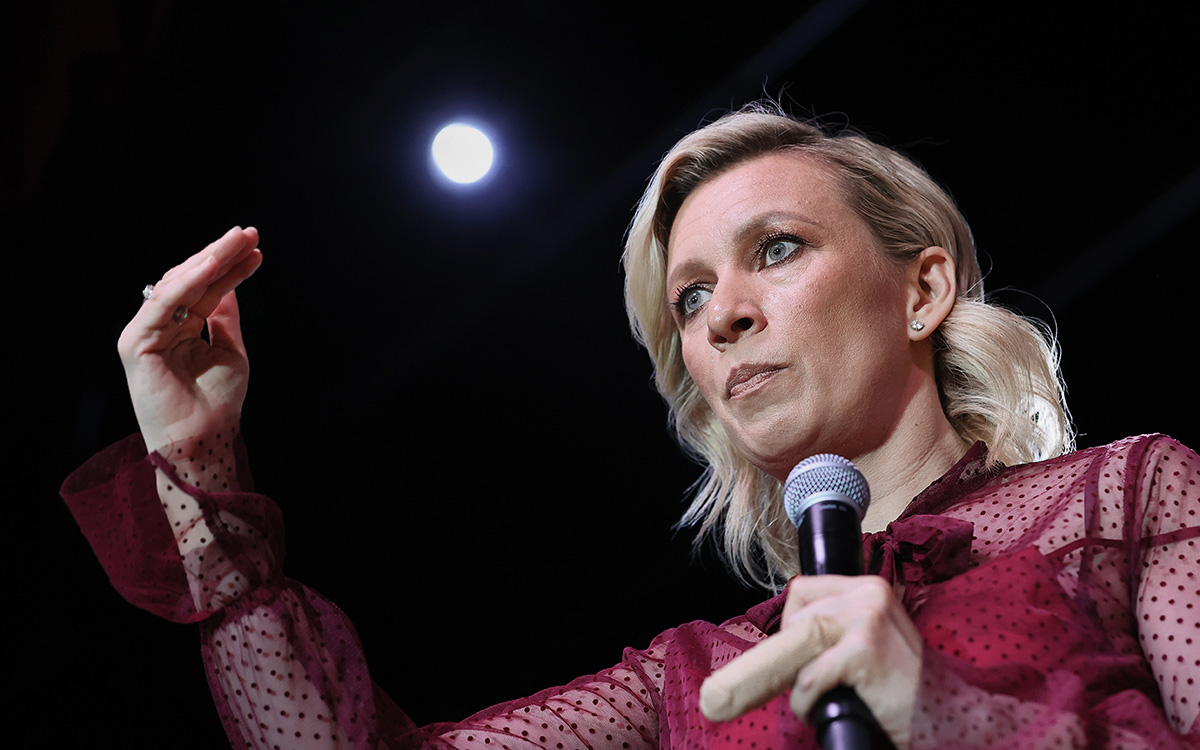 Maria Zakharova
The US-controlled Polish politicians are spreading hatred and endangering the Polish people by threatening to violate the nuclear non-proliferation regime. This was after the statement of the former head of the Polish Foreign Ministry Radoslaw Sikorski, who called for "give" Kyiv nuclear weapons, said the official representative of the Russian Foreign Ministry Maria Zakharova.
"Polish politicians, controlled by an American transmission belt, are displaying extremist ideologies, spreading hatred, fueling conflict, and now threatening the planet with a violation of the nuclear non-proliferation regime. But the most important — they endanger the Polish people, who are drawn into the nuclear redistribution of the world, — she wrote in her Telegram.
Sikorsky previously said that Russia violated the provisions of the Budapest Memorandum, so Western countries have the right to "give" Ukraine nuclear weapons. "Since Russia has violated this Budapest Memorandum, then, I believe, we, as the West, would have the right to donate nuclear warheads to Ukraine. So that she can defend her independence,— said the politician.
After Sikorsky's words, State Duma Chairman Vyacheslav Volodin warned of the risk of a nuclear war in Europe. "Sikorsky provokes a nuclear conflict in the center of Europe. He does not think about the future of either Ukraine or Poland. In the event that his proposals are implemented, these countries will not, however, like Europe, & raquo;,— said Volodin.
The Budapest Memorandum was signed on December 5, 1994 by Ukraine, Russia, Great Britain and the USA. The document provided security guarantees for Ukraine in exchange for its renunciation of nuclear weapons. The signatory countries pledged to respect the independence, sovereignty and borders of Ukraine, to refrain from threats to its territorial integrity.
On February 19, a week before the start of the Russian special operation, Ukrainian President Volodymyr Zelensky announced his desire to convene a summit of countries— members of the Budapest Memorandum for consultations. If the summit does not meet, Ukraine may invalidate the document, he argued.
Read on RBC Pro Pro Russian consultants separated from global offices: what does it give them? Articles Pro How the conflict in Ukraine made investors forget about ESG and the environment falling market Articles Pro The price of PhosAgro products at a historical peak. What to expect from the shares of the giant Articles Pro When an IT specialist can be replaced by a software robot and save money Articles Pro The tax authorities believe that the cost of a manager is too high. How to be Instructions Pro Three useful exercises to help beat shyness Instructions
Russian President Vladimir Putin responded by saying that the Ukrainian authorities had announced their nuclear ambitions and in Moscow "they were heard." A few days after that, Russia launched a special operation to "denazify and demilitarize" Ukraine.
Tags Subscribe to RuTube RBC Live broadcasts, videos and recordings of programs on our RuTube channel