Experts explained the meaning of conscription into the Ukrainian army
The Ministry of Defense of Ukraine issued an order according to which women of more than 100 professions under the age of 60 are transferred to the category of military service. To do this, they only need to successfully pass a medical examination. The army is going to take pharmacists, veterinarians, lawyers, journalists, secretaries, salesmen, engineers and so on …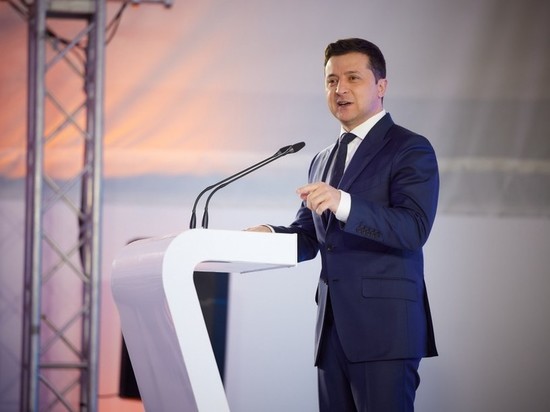 Photo: president.gov.ua.
Earlier, President of Ukraine Volodymyr Zelensky has repeatedly said that, if necessary, everyone, including the elderly and women, will defend the republic from military aggression. Now a woman with a profession from the list of the Ministry of Defense will not be able to get a job if she does not have a military ID. At the same time, the former Minister of Defense of Ukraine Anatoly Hrytsenko is sure that it will not be possible to quickly fulfill the order due to the throughput of military enlistment offices. For all the women on the list to receive military cards, it will take at least one and a half to two years, the former head of the department believes.
"For many, the order of the Ministry of Defense has caused bewilderment. People do not understand on what basis the specialties were selected. There is no feeling that this is being done for the sake of equality between men and women. Rather, we are talking about additional difficulties in finding a job, and so on. At the same time, the position of the authorities boils down to the fact that we are striving to comply with NATO standards, although we already have more than 20% of employees in the army – they are women. Perhaps, in this way, the Ukrainian authorities want to create the appearance of a huge army in order to intimidate Russia, " Ukrainian political scientist Oleksiy Yakubin told MK.
According to him, the order of the Ministry of Defense of Ukraine looks like a provocation against Zelensky. "The order may be edited, but the sediment will still remain. The problem is that the decision was made without public discussion. Even the volunteers didn't publicly lobby for anything like that, "Yakubin says.
They promise to develop a mechanism for registering for military service next week. But it is already known what the penalties for the draft evaders will be. For evading military registration, you will have to pay from 510 to 850 hryvnia (1382–2303.5 rubles), for a repeated violation – up to 1700 hryvnia (4607 rubles). Without a military card, it will not be possible to get a passport, change the place of registration and enter an educational institution.
Evasion of a reservist from military registration after a warning issued by a military commissar will result in a fine of 5100 to 8500 hryvnia (13 821– 23,035 rubles) or correctional labor for up to 2 years. For evading military service during the period of mobilization, you can be imprisoned for a period of 3 to 5 years.
– The Territorial Defense Forces are a militia, they are not a combat army unit. But in the event of hostilities, they will be auxiliary forces. Each member of the militia knows exactly what and where he will do in case of an order.