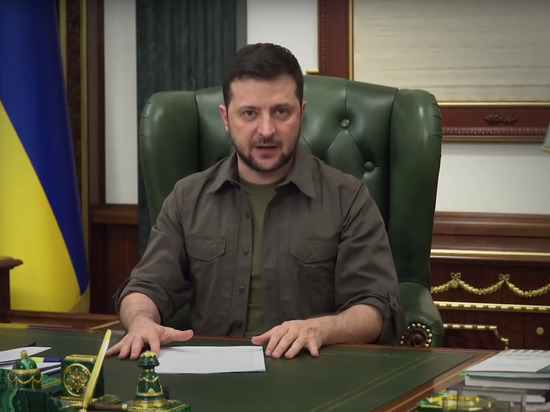 Photo: Still from video
Ukrainian President Volodymyr Zelensky during a telephone conversation with French leader Emmanuel Macron on Saturday announced the need to organize negotiations with Russia. Zelensky stated this in a video message.
The Ukrainian president said that negotiations are needed to find a solution for peace, liberate territories and save people. However, he noted that the negotiation process is complicated and unpleasant.
Zelensky noted that Ukraine is interested in a peaceful solution.
Macron, in turn, announced the existence of a prospect of overcoming the crisis – about this reports the BFM channel. It is not specified what specific areas of work were discussed.
Zelensky had previously contacted Macron this week to discuss Russia's special operation. The French President also said that he had called Vladimir Putin.
Recall that following the conversation between Macron and Zelensky on Thursday, it became known that the French leader was not opposed to visiting Kyiv. However, he made a reservation that his trip should contribute to the settlement of the conflict.
Emmanuel Macron also held talks with US President Joe Biden at the beginning of the week. The leaders of the countries agreed to tighten sanctions against Russia, reports the website of the Elysee Palace. The President of France expressed support for Kiev and spoke about the assistance provided to Ukraine.