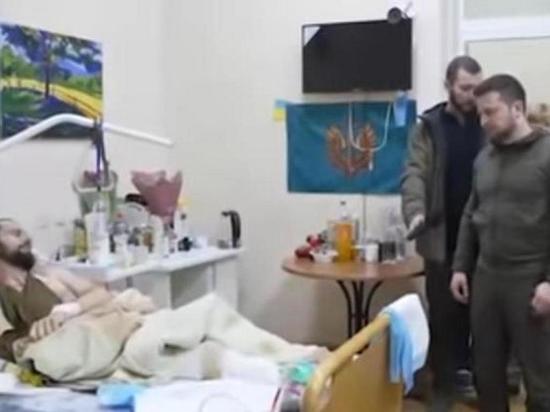 On March 13, President of Ukraine Volodymyr Zelensky visited a military hospital where soldiers of the Armed Forces of Ukraine who were injured during the military conflict are being treated. A wounded serviceman from Ryazan was lying in one of the chambers next to the Ukrainian military.
Zelensky stressed that the Russian military receives the same medical care from doctors as the Ukrainian soldiers.
"He is in in the same ward with our military receives the same help, from the same doctors. Our doctors saved him, and this is understandable, because they are people, not animals. We must go through this war so that we all remain people, "- Zelensky said during a video message.